$1500.00
AUD
Category: Art & Photography
This monumental seven-volume collection chronicles a lifetime of work in exhaustive detail. Compiled by art historian Kathie Sutherland over seven years, the set of cloth-bound books is presented in a deluxe, elegantly finished slipcase and presents more than 4600 artworks, including hundreds of never-b efore-published works. Weighing 21 kilograms and totalling 2400 pages, Brett Whiteley: Catalogue Raisonné: 1955–1992 is an unprecedented publishing event that confirms Whiteley's enduring significance as a visionary force of Australian art. Volumes I, III and IV hold paintings and drawings from the 1950s to the 1990s; Volume II contains exquisite concertina fold-outs of the mammoth Alchemy and The American Dream; Volume V contains Whiteley's prints; and Volume VI compiles his ceramics and sculpture. A final book, Volume VII, holds essays, a cataloguing text, an exhibition history, an artist's biography, a bibliography and an index of persistent themes that lend insightful form to the expanse of Whiteley's rich and varied oeuvre. ...Show more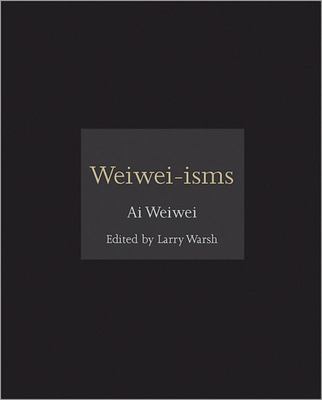 Weiwei-Isms
by Ai Weiwei; Larry Warsh (Editor)
$27.99
AUD
Category: Art & Photography | Series: ISMs Ser.
This collection of quotes demonstrates the elegant simplicity of Ai Weiwei's thoughts on key aspects of his art, politics, and life. A master at communicating powerful ideas in astonishingly few words, Ai Weiwei is known for his innovative use of social media to disseminate his views. The short quotatio ns presented here have been carefully selected from articles, tweets, and interviews given by this acclaimed Chinese artist and activist. The book is organized into six categories: freedom of expression; art and activism; government, power, and moral choices; the digital world; history, the historical moment, and the future; and personal reflections.   Together, these quotes span some of the most revealing moments of Ai Weiwei's eventful career--from his risky investigation into student deaths in the 2008 Sichuan earthquake to his arbitrary arrest in 2011--providing a window into the mind of one of the world's most electrifying and courageous contemporary artists.   Select Quotes from the Book:   On Freedom of Expression "Say what you need to say plainly, and then take responsibility for it."   "A small act is worth a million thoughts."   "Liberty is about our rights to question everything."   On Art and Activism "Everything is art. Everything is politics."   "The art always wins. Anything can happen to me, but the art will stay."   "Life is art. Art is life. I never separate it. I don't feel that much anger. I equally have a lot of joy."   On Government, Power, and Making Moral Choice "Once you've tasted freedom, it stays in your heart and no one can take it. Then, you can be more powerful than a whole country."   "I feel powerless all the time, but I regain my energy by making a very small difference that won't cost me much."   "Tips on surviving the regime: Respect yourself and speak for others. Do one small thing every day to prove the existence of justice."   On the Digital World "Only with the Internet can a peasant I have never met hear my voice and I can learn what's on his mind. A fairy tale has come true."   "The Internet is uncontrollable. And if the Internet is uncontrollable, freedom will win. It's as simple as that."   "The Internet is the best thing that could have happened to China."   On History, the Historical Moment, and the Future "If a nation cannot face its past, it has no future."   "We need to get out of the old language."   "The world is a sphere, there is no East or West."   Personal Reflection   "I've never planned any part of my career-- except being an artist. And I was pushed into that corner because I thought being an artist was the only way to have a little freedom."   "Anyone fighting for freedom does not want to totally lose their freedom."   "Expressing oneself is like a drug. I'm so addicted to it."   ...Show more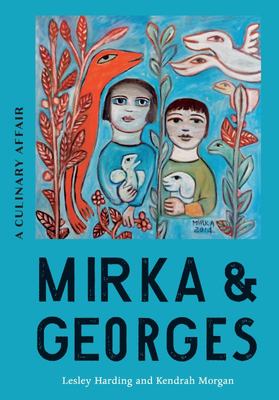 $39.99
AUD
Category: Art & Photography
The impact of Mirka and Georges Mora on Australian art and food has been remarkable. Arriving in Melbourne in 1951 from Paris, they energised local society and transformed the culinary and artistic landscapes. Their apartment became a hub for the bohemian set, and their cafes and restaurants brimmed wit h sophisticated food, sexual intrigue and creative endeavours. Mirka's distinctive art, now collected by major galleries, was a vital part of this heady mix. Their eateries were magnets to the rich and famous, a who's who of the art world and those looking for a seriously good time. Mick Jagger was a customer. As were Bob Dylan, Barry Humphries, Jean Shrimpton, Ava Gardner, Gregory Peck, Marlene Dietrich, Fred Astaire, Maurice Chevalier and Graham Kennedy. Launched in the year of Mirka's 90th birthday, Mirka & Georges gloriously illustrates the Moras' extraordinary story, with the couple's classic French recipes, photographs from family albums and images from Mirka's studio by internationally renowned photographer Robyn Lea. ...Show more
Basquiat-Isms
by Jean-Michel Basquiat; Larry Warsh (Editor)
$27.99
AUD
Category: Art & Photography | Series: ISMs Ser.
A collection of essential quotations and other writings from artist and icon Jean-Michel Basquiat One of the most important artists of the late twentieth century, Jean-Michel Basquiat explored the interplay of words and images throughout his career as a celebrated painter with an instantly recognizable style. In his paintings, notebooks, and interviews, he showed himself to be a powerful and creative writer and speaker as well as image-maker. Basquiat-isms is a collection of essential quotations from this godfather of urban culture. In these brief, compelling, and memorable selections, taken from his interviews as well as his visual and written works, Basquiat writes and speaks about culture, his artistic persona, the art world, artistic influence, race, urban life, and many other subjects. Concise, direct, forceful, poetic, and enigmatic, Basquiat's words, like his art, continue to resonate. Select quotations from the book: "I cross out words so you will see them more; the fact that they are obscured makes you want to read them." "I think there are a lot of people that are neglected in art, I don't know if it's because of who made the paintings or what, but, um . . . black people are never really portrayed realistically or I mean not even portrayed in modern art." "Since I was 17, I thought I might be a star." "The more I paint the more I like everything." "I think I make art for myself, but ultimately I think I make it for the world." ...Show more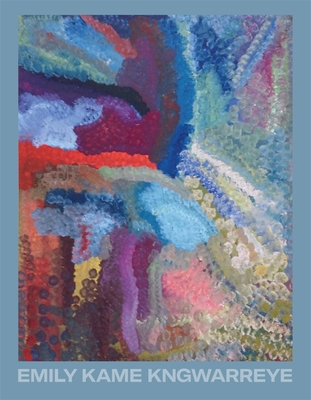 $29.99
AUD
Category: Art & Photography | Series: Mini Monographs
Emily Kame Kngwarreye is the fourth tiles in our series of monographs on Australian female artists, with an introduction by award-winning author and essayist Colm Tóibín. Born early in the 20th century Kngwarreye began her 'art' making via batik in the latter part of the 1970s and was an important membe r of the Utopia Women's Batik Group. In 1988 she made her first painting with acrylic on canvas, and by the time of her first solo show in 1990 she was already in many notable collections and had forged new ground for contemporary Indigenous art. In 1992 she was awarded a Federal Government Creative Fellowship, the first Indigenous artist to receive one. At the time of her death in September 1996, Kngwarreye was recognised as one of Australia's foremost artists. ...Show more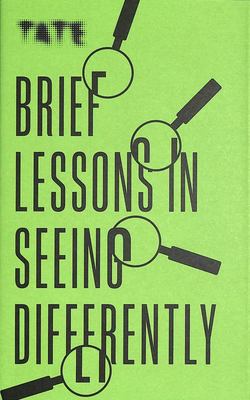 $16.99
AUD
Category: Art & Photography | Series: Brief Lessons Ser.
Open your life to new ways of seeing with inspirational perspectives from Turner, van Gogh and more. 'I like looking at art. You're always looking and learning and changing your perception about things' - Alex Katz There are as many ways to look as there are to make art. Seeing differently allows you to 2020 create something original, as well as to understand art in new ways. Delve into detail with J.M.W. Turner, see through a prism of pattern with Yayoi Kusama, and distill sights into new forms with Maria Bartuszova. Brief Lessons in Seeing Differently is a guide to opening your mind to new perspectives and sparking creativity in the everyday. Inspiring anecdotes and practical exercises will help you gain a new perspective and reinvigorate your work. ...Show more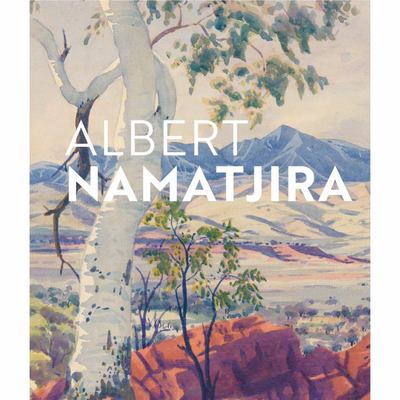 Albert Namatjira
by National Gallery of Australia
$39.95
AUD
Category: Art & Photography
A bruised ridge of hills. A scrub-mottled plain. Ghost gums framing a wash of sky ... Pioneering Aboriginal watercolourist Albert Namatjira¿s landscape paintings are synonymous with our perception of the Australian outback. But these luminous landscapes also expressed Namatjira¿s deep connection with th e Western Arrarnta Country for which he was a traditional custodian. This is the first publication of Namatjira¿s work since the copyright was returned to his descendants, and celebrates the legacy of this important artist through a selection of his evocative watercolours from the NGA¿s world-renowned collection. ...Show more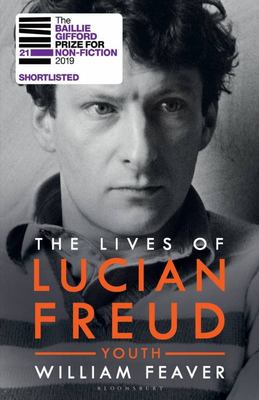 $40.99
AUD
Category: Art & Photography
Though ferociously private, Lucian Freud spoke every week for decades to his close confidante and collaborator William Feaver - about painting and the art world, but also about his life and loves. The result is this a unique, electrifying biography, shot through with Freud's own words. In Youth, the fir st of two volumes, Feaver conjures Freud's early childhood: Sigmund Freud's grandson, born into a middle-class Jewish family in Weimar Berlin, escaping Nazi Germany in 1934 before being dropped into successive English public schools. Following Freud through art school, his time in the Navy during the war, his post-war adventures in Paris and Greece, and his return to Soho - consorting with duchesses and violent criminals, out on the town with Greta Garbo and Princess Margaret - Feaver traces a brilliant, difficult young man's coming of age. An account of a century told through one of its most important artists, The Lives of Lucian Freud is a landmark in the story its subject and in the art of biography itself. ...Show more