$49.99
AUD
Category: Business
One of the world's most successful investors and entrepreneurs shares the unconventional principles that he's developed, refined, and used over the past 40 years to create unique results in both life and business--and which any person or organization can adopt to help achieve their goals.over.
$24.99
AUD
Category: Business
There are many ways civilisation could end, even with wise, benevolent leaders like Kim Jong-un, Donald Trump and Vladimir Putin watching over us. Now, in this fun interactive story of global doom, YOU decide how humanity perishes. Will we be turned to grey goo by Elon Musk's nanobots? Driven collective ly insane by Russia's most potent memes? Or smashed to atoms by someone sitting on the wrong button in North Korea? In this book, YOU will meet the leaders with the future of civilisation in their hands. And YOUR wits and judgement will decide how we all inevitably die. Or then again, maybe, just maybe, with a little positive thinking, YOU will find a way to keep us all safe long enough to expire of old age and global warming instead. Just don't get too hopeful. On every page of Choose Your Own Apocalypse with Kim Jong-un & Friends, the end of your choice is most definitely nigh. ...Show more
$29.99
AUD
Category: Business
Want to flourish in a creative industry such as entertainment, marketing, advertising, PR, design, photography, the media, or the arts? Would you love to score your dream job or start a business doing something you love and be earning a great income - but you aren't sure how to make that happen? Then this is the career hack you've been waiting for. In You've Got This, two successful creative founders share their secrets for the very first time about what they've learnt in over twenty years of doing business - all so that you can get ahead. Full of practical advice and easily implementable tips on everything from investing in your personal brand and managing your workload to negotiating a promotion and mastering public speaking, this refreshingly honest and indispensable book will help you reach your creative and earning potential and find career fulfilment, without it sucking the life out of you. The unfortunate reality is that so many clever graduates and smart millennial professionals are feeling burnt out, frustrated, anxious and broke - the working world is competitive and fast-paced and it can feel like it's a no-holds-barred race to the top. But thankfully there's a gentler, kinder, more satisfying alternative for the road to success. And after reading this book, it'll all be clear. Because trust us- you've got this. A portion of the proceeds from every book sold will be donated to two charities that support women- Fitted for Work and SISTER2Sister. ...Show more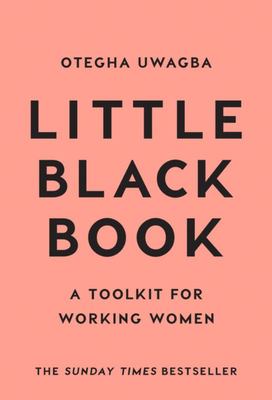 $12.99
AUD
Category: Business
'Little Black Book is THE book of the year for working women with drive' Refinery 29The essential career handbook for creative working women. 'A compact gem' StylistLittle Black Book: A Toolkit For Working Women is the modern career guide every creative woman needs, whether you're just starting out or a lready have years of experience. Packed with fresh ideas and no-nonsense practical advice, this travel-sized career handbook is guaranteed to become your go-to resource when it comes to building the career you want. Writer Otegha Uwagba (one of Forbes European 30 Under 30) takes you through everything you need to build a successful self-made career: from how to negotiate a payrise to building a killer personal brand, via a crash course in networking like a pro, and tips for overcoming creative block. Plus Little Black Book is full of indispensable advice on how to thrive as a freelancer, and an entire chapter dedicated to helping you master the tricky art of public speaking. With contributions from trailblazing creative women including acclaimed author Chimamanda Ngozi Adichie, Refinery29 co-founder Piera Gelardi, The Gentlewoman's Editor in Chief Penny Martin, and many more, Little Black Book is a curation of essential wisdom and hard-won career insights. Whether you're a thinker, a maker, an artist or an entrepreneur, you'll find plenty of inspiration for your working life here. ...Show more
$32.99
AUD
Category: Business
A savvy, uplifting business and life guide for entrepreneurial millennials seeking to find their yay - from the Founder of Matcha Maiden, Match Mylkbar and the Seize the Yay podcast
$34.99
AUD
Category: Business
Based on the number one business rated podcast, How I Built This with Guy Raz, is a manual for success offering priceless insights and inspiration from the world's top entrepreneurs on how to start, launch, and build a successful business.Award-winning journalist Guy Raz has interviewed more than 200 en trepreneurs from across the globe to uncover the amazing true stories behind their success. In How I Built This, Guy Raz shares lessons for every entrepreneur's journey: from the early days of formulating your idea, to raising money and recruiting employees, to fending off competitors, to finally paying yourself a real salary. For anyone who has ever wondered how the best became the best - and wants to join them - How I Built This offers a step-by-step guide as to every turn, success, set back and challenge that entrepreneurs face, and equips every would-be entrepreneur with the map and compass for navigating the unexpected path to success. This is a must-read for anyone who has ever dreamed of starting their own business or wondered how trailblazing entrepreneurs made their own dreams a reality.Along the way, readers will learn how:* The founders of Airbnb bootstrapped long enough to turn their business into a success.* James Dyson learnt from his mistakes to protect what he had built* Reed Hastings developed the unique company culture at Netflix.* Five Guys burger chain harnessed the power of word of mouth.* What Tim Brown's Allbirds trainers in New Zealand can teach us about the value of the mantra: iterate, iterate, iterate ...Show more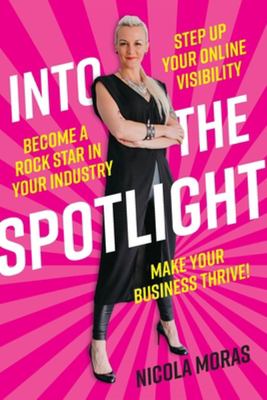 $29.95
AUD
Category: Business
In the crowded, ever-changing digital world, Into the spotlight offers help to business owners who want to build their brand (and therefore their business) to create INFLUENCE.   We've all heard the advice, 'You've got to be on social media'; 'You should be blogging, podcasting, posting, etc.', which doesn't leave much time for running your business Digital strategist, Nicola Moras, knows that digital works. She has helped thousands of people around the world with their social media and digital marketing strategies to create visibility, impact and higher profits.   In her fascinating book, Nicola shows business owners who have great ideas in their heads - and who are often doing great things within their businesses - to step into the spotlight and 'get themselves out there' online. She takes them from feeling as if they have the world's best kept secret to owning their inner rock star and using that to drive business when they create a powerful presence online. Prospective clients see them, learn from them and ultimately buy from them.   Nicola Moras wholeheartedly believes that you are your best and most important asset and that you should become omnipresent on social media and through your digital marketing efforts - with the view to be getting results ...Show more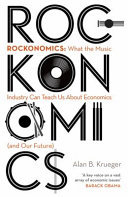 $22.99
AUD
Category: Business
'An entertaining guide to economics by a former adviser to Barack Obama that uses the lessons of the music business to explain what is happening in the rest of the world' The Times, Books of the Year 'A key voice on a vast array of economic issues for more than two decades' Barack Obama 'An absolutely b rilliant mind. The definition of left and right brain balance' Quincy Jones 'The music business keeps re-inventing itself (from records, to tape, to CDs to streaming) and Alan Krueger covers all the bases. As one former LSE student once sang: 'its only rock and roll but I like it, like it, yes I do.' That applies to this book too' Richard Thaler, Nobel Prize Recipient and author of 'Nudge' 'Rockonomics is entertaining, educational and enlightening. Alan Krueger gives us a backstage tour of the music industry - and in doing so, he creates a brilliant metaphor for our entire economy. Highly recommended' Harlan Coben Alan Krueger, the former chairman of the president's Council of Economic Advisers, uses the music industry, from rock artists to music executives, from managers to promoters, as a way in to explain the principles of economics, and the forces shaping our economic lives. The music industry is often a leading indicator of today's economy; it is among the first to be disrupted by the latest wave of technology, and examining the ins and outs of how musicians create and sell new songs and plan concert tours offers valuable lessons for what is in store for businesses and employees in other industries that are struggling to adapt. Drawing on interviews with leading band members, music executives, managers, promoters, and using the latest data on revenues, royalties, tour dates, and merchandise, Rockonomics takes readers backstage to show how the music industry really works - who makes money, how the economics of the music industry has undergone a radical transformation during the last twenty years, and what this tells us about our wider economy today. ...Show more
$29.99
AUD
Category: Business
Eighty-three per cent of employees say it is up to the employer to facilitate well-being in the workplace. Well-being at work is a key priority for employees.   Over the last decade our world has increased its focus on individual well-being. There is a huge amount of information available and education offered on how to enhance personal well-being by reducing stress and being more physically active, but when it comes to our workplaces, do we really know what well-being means?  Do Employers really take notice of these changes taking place? Because we now live longer and work for extended hours and well into our twilight years, workplace well-being becomes a key element to employee attraction, retention and satisfaction. It's not just important that workplaces prioritise well-being; it's vital for their success. With whom does the responsibility lie to ensure this is happening? Using data-driven insights, social researchers Ashley Fell and Mark McCrindle have surveyed thousands of employees on this topic to better equip managers, leaders and employees with a thorough understanding of what workplace well-being is, why it is important and how to achieve it. ...Show more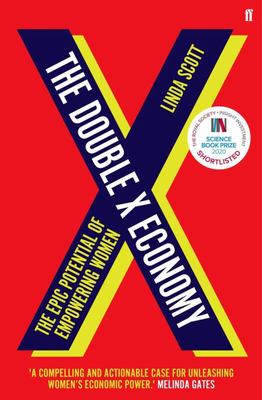 $29.99
AUD
Category: Business
An urgent analysis of global gender inequality and a passionately argued case for change by a pioneer in the movement for women's economic empowerment.
$35.00
AUD
Category: Business
Netflix cofounder Reed Hastings reveals for the first time the unorthodox culture behind one of the world's most innovative, imaginative, and successful companies. There's never before been a company like Netflix. Not only because it has led a revolution in the entertainment industries; or because it ge nerates billions of dollars in annual revenue; or even because it is watched by hundreds of millions of people in nearly 200 countries. When Reed Hastings co-founded Netflix, he developed a set of counterintuitive and radical management principles, defying all tradition and expectation, which would allow the company to reinvent itself over and over on the way to becoming one of the most loved brands in the world. Rejecting the conventional wisdom under which other companies operate, Reed set new standards, valuing people over process, emphasizing innovation over efficiency, and giving employees context, not controls. At Netflix, adequate performance gets a generous severance and hard work is irrelevant. At Netflix, you don't try to please your boss, you practice radical candor instead. At Netflix, employees never need approval, and the company always pays top of market. When Hastings and his team first devised these principles, the implications were unknown and untested, but over just a short period of time they have led to unprecedented flexibility, speed, and boldness. The culture of freedom and responsibility has allowed the company to constantly grow and change as the world, and its members' needs, have also transformed. Here for the first time, Hastings and Erin Meyer, bestselling author of The Culture Map and one of the world's most influential business thinkers, dive deep into the controversial philosophies at the heart of the Netflix psyche, which have generated results that are the envy of the business world. Drawing on hundreds of interviews with current and past Netflix employees from around the globe and never-before-told stories of trial and error from his own career, No Rules Rules is the full, fascinating, and untold story of a unique company making its mark on the world. ...Show more
$22.99
AUD
Category: Business
Simon Sinek's recent video on 'The Millennial Question' went viral with over 100M views. In Leaders Eat Last, Sinek explores how leaders can inspire cooperation and change and focuses on the millennial generation in the workplace. This is the highly anticipated follow up to Sinek's million copy bestsell er Start With Why. Imagine a world where almost everyone wakes up inspired to go to work. This is not a crazy, idealised notion. In many successful organisations, great leaders are creating environments in which teams trust each other so deeply that they would put their lives on the line for each other. Yet other teams, no matter what incentives were offered, are doomed to infighting, fragmentation and failure. Why?Today's workplaces tend to be full of cynicism, paranoia and self-interest. But the best organisations foster trust and cooperation because their leaders build what Sinek calls a Circle of Safety. It separates the security inside the team from the challenges outside. Everyone feels they belong and all energies are devoted to facing the common enemy and seizing big opportunities.As in Start with Why, Sinek illustrates his ideas with fascinating true stories, from the military to manufacturing, from government to investment banking. He shows that leaders who are willing to eat last are rewarded with deeply loyal colleagues who will stop at nothing to advance their vision. It's amazing how well it works. ...Show more