$32.99
AUD
Category: Family & Parenting
An audiobook guide to help support women through post-partum healing on the physical, emotional, relational, and spiritual levels. This holistic audiobook guide offers practical advice to support women through postpartum healing on the physical, emotional, relational, and spiritual levels--and provides women with a roadmap to this very important transition that can last from a few months to a few years. Kimberly Ann Johnson draws from her vast professional experience as a doula, postpartum consultant, yoga teacher, body worker, and women's health care advocate, and from the healing traditions of Ayurveda, traditional Chinese medicine, and herbalism--as well as her own personal experience--to cover: * how you can prepare your body for birth; * how you can organize yourself and your household for the best possible transition to motherhood; * simple practices and home remedies to facilitate healing and restore energy; * how to strengthen relationships and aid the return to sex; * learning to exercise safely postpartum; * carrying your baby with comfort; * exploring the complex and often conflicting emotions that arise postpartum; and much more. Includes a bonus PDF with worksheets, illustrations, and recipes ...Show more
$24.99
AUD
Category: Family & Parenting
Since the original publication of The Birth Partner, partners, friends, relatives, and doulas have relied on Penny Simkin's guidance in caring for the new mother, from her last trimester through the early postpartum period. Now fully revised in its fifth edition, The Birth Partner remains the definitive guide to helping a woman through labor and birth, and the essential manual to have at hand during the event. The Birth Partner includes thorough information on: Preparing for labor and knowing when it has begun Normal labor and how to help the woman every step of the way Epidurals and other medications for labor Pitocin and other means, including natural ones, to induce or speed up labor Non-drug techniques for easing labor pain Cesarean birth and complications that may require it Breastfeeding and newborn care and much more For the partner who wishes to be truly helpful in the birthing room, this book is indispensable. ...Show more
$27.99
AUD
Category: Family & Parenting
Ina May Gaskin, America's leading midwife, shares her exceptional birthing wisdom in this intuitive guide to childbirth. By sharing a wealth of knowledge generated by three decades of experience she explains why the natural birthing process, when left to its own devices, can proceed so beautifully on it s own. In this invaluable book Ina May teaches you: what really happens during labour; how to create a safe, comfortable environment for birth in any setting; tips for maximising your chances of an unmedicated labour and birth; the risks of anaesthesia and caesareans; and, what your doctor doesn't necessarily tell you. "Ina May's Guide to Childbirth" is an inspiring read and gives women the opportunity to take back the fear of childbirth by regaining confidence in their bodies. It tells you everything you need to know to have the best birth experience for you - whether in a hospital, birthing centre or the comfort of home. ...Show more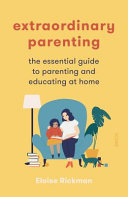 $22.99
AUD
Category: Family & Parenting
We are living through an unprecedented and stressful time, and many parents around the world have been asked to care for and educate their children at home. This presents unique challenges, especially for parents trying to work and oversee their children during long days at home. Extraordinary Parentin g offers authoritative, calm, credible advice that is easy to digest and put into practice straight away as parents learn to navigate unthinkable circumstances. Central to this quick, informative read is a guide to building strong, flexible family rhythms. Written by a homeschooling expert with the current Covid-19 crisis in mind, Extraordinary Parenting will have lasting appeal for any family dealing with a sudden change in circumstances — or even just those families who want to rethink the way their household and parenting is structured. What emerges, through Rickman's Montessori and Waldorf-influenced approach, is a peaceful parenting style that fosters a slow childhood and a holistic family way of being in the world. ...Show more
$32.99
AUD
Category: Family & Parenting
From one of the world's leading experts, an absorbing narrative history of the changing structure of modern families, showing how children can flourish in any kind of loving home. The past few decades have seen extraordinary change in the idea of a family. The unit once understood to include two straig ht parents and their biological children has expanded vastly -- same-sex marriage, adoption, IVF, sperm donation, and other forces have enabled new forms to take shape. This has resulted in enormous upheaval and controversy, but as Susan Golombok shows in this compelling and important book, it has also meant the health and happiness of parents and children alike.Golombok's stories, drawn from decades of research, are compelling and dramatic: family secrets kept for years and then inadvertently revealed; children reunited with their biological parents or half siblings they never knew existed; and painful legal battles to determine who is worthy of parenting their own children. Golombok explores the novel moral questions that changing families create, and ultimately makes a powerful argument that the bond between family members, rather than any biological or cultural factor, is what ensures a safe and happy future.   We Are Family is unique, authoritative, and deeply humane. It makes an important case for all families--old, new, and yet unimagined. ...Show more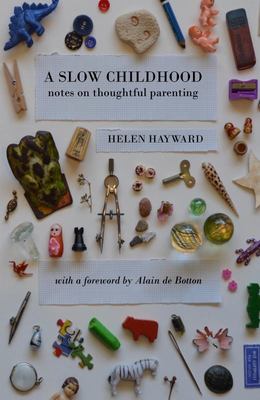 $32.00
AUD
Category: Family & Parenting
'Helen Hayward's family have been blessed to have her as a wife and mother; now we as her readers are blessed to have her as our guide, confidante and explorer through the tumultuous, intensely familiar and yet entirely uncharted lands of children and parenting. Her achievement is to have written a book about the most ordinary things and to have located therein the most extraordinary insights and ideas.' So writes Alain de Botton in his foreword to A Slow Childhood, a book he describes as "a triumph" having at its heart the greatest, founding philosophical question, a question parenting ineluctably demands that one address: what is a good life? If you've ever struggled to balance a desire for personal fulfilment with a yearning to be the best parent you can be, Helen Hayward's journey will resonate with you. Part-memoir, part-existential musings, part-guidebook, A Slow Childhood is based on the former academic and psychotherapist's personal experience of transitioning from a life focused on career to a life focused on family. Hayward's discussion of how to make parenting work best for mothers, fathers and their children is thoughtful, honest, refreshing and challenging. It may be the book that changes your life, and the lives of your children, forever. ...Show more
Anxious Kids
by Michael Grose; Jodi Richardson
$34.99
AUD
Category: Family & Parenting | Reading Level: 4 Non Fiction
Anxious Kids offers parents a new perspective on their children's anxiety, encouraging them to view each episode as an opportunity to empower their kids with the skills to manage anxiety, and thrive. Bestselling parenting author Michael Grose and wellbeing expert Dr Jodi Richardson explain why more chi ldren than ever before experience anxiety. In plain language that can be shared with children, they outline the origins and biology of anxiety to make sense of it - key knowledge such as why it happens, the flood of physical symptoms that comes with it, how to calm it down and why each strategy works. Grose and Richardson also give advice on a range of important steps parents can take to develop emotional intelligence, tolerance of discomfort, mindfulness, resilience, thinking skills and flourishing mental health. In so doing, parents can reduce the impact of anxiety, enabling children of all ages to live their lives in full colour. ...Show more
$29.99
AUD
Category: Family & Parenting
A powerful revised and updated edition of the bestselling parenting classic, Raising Girls. There has been a sudden and universal deterioration in girls' mental health and wellbeing, starting in primary school and devastating the teen years. Fierce and tender in its mission, Raising Girls in the Twent y-first Century is both a guidebook and a call-to-arms for parents. The five key stages of girlhood are laid out so that you know exactly what matters at which age, and how to build strength and connectedness into your daughter from infancy onwards. At last, there is a clear map of girls' minds that accepts no limitations, narrow roles or selling-out of your daughter's potential or uniqueness. Raising Girls in the Twenty-first Century explores how to help your daughter feel secure, become an explorer, get along with others, find her soul, and ultimately become a woman. All the hazards are signposted - bullying, eating disorders, body image and depression, social media harms and helps - as are concrete and simple measures for mums and dads to help raise a daughter to be strong, wise and able to stand up for herself and others. Parenthood is restored to an exciting journey, not one worry after another. Raising Girls in the Twenty-first Century has been updated to include: Two kinds of girlhood: why some girls go off the rails while others go from strength to strength. Finding comfort in her own skin: avoiding the toxic mix of perfectionism and overachievement. Mirror, mirror on the screen: how our devices and social media steal joy, and how we can put them in the right perspective. Pets, plants and wild places: bringing nature and its power to heal into your daughter's life. What's missing? A diagnostic list to identifying the gaps, and the ten vital ingredients to being happy and free. ...Show more
$39.99
AUD
Category: Family & Parenting | Reading Level: 4 Non Fiction
Now you have a newbaby, what are you going to do with it?! Babies & Toddlershas you covered from your very first day with a baby. With the help of more than 30 medical and other experts, in her friendly and reassuring way, Kaz Cooke tells you everything you need to know about being a parent for the first three years. breast or bottle-feeding * crying * sleeping * coping * mum health & body image * developmental milestones * common illnesses & worries * eating * fun stuff * toilet-training * tantrums (theirs and yours) * extra stuff for dads * and much, much more. Fun, practical, and updated every year, Babies & Toddlersis full of trusted info from Kaz, just like you found in her pregnancy book, Up the Duff. ...Show more
$29.99
AUD
Category: Family & Parenting
An accessible, practical guide to preventing and managing children's allergies and improving their immune systems, from leading gastroenterologist Dr Vincent Ho.  
$34.99
AUD
Category: Family & Parenting
For boys, adolescence can be a confusing minefield and parents can be bewildered as how to best guide their precious sons. Many parents wake one day to find that their beautiful little boys have grown into silent, withdrawn, sometimes angry and often unmotivated tweens and teens. Well-known Australian author, parenting and resilience educator, and 'boy champion' Maggie Dent, offers parents and guardians a compassionate and practical guidebook, packed with advice and ground-breaking techniques on how to stay calm and:- Communicate effectively and defuse conflict- 'Unstick' an unmotivated son- Teach them to cope with loss and failure, and how to recover- Help them foster healthy friendships and intimate relationships- Navigate technology and the digital world. From Boys to Men empowers parents with insight, tips and a common-sense approach to help all boys - and their families - thrive as they progress through adolescence, offering hope for their bright futures as happy, healthy men.Featuring a Foreword by Michael Gurian   ...Show more
$29.99
AUD
Category: Family & Parenting
A practical and humorous guide that takes the worst thing about being a woman and turns it into the best thing, by 'period preacher', cult folk singer and former sex education teacher.