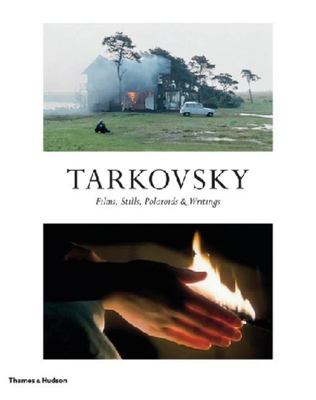 $120.00
AUD
Category: Film
Andrei Tarkovsky was a Russian filmmaker, writer, film editor and film theorist. He directed the first five of his seven films "Ivans Childhood", "Andrei Rublev", "Solaris", "Mirror" and "Stalker" in the Soviet Union, but left for Italy in 1982, where he shot "Nostalghia". His last film, "Sacrifice", wa s produced in Sweden in 1985. His work is characterized by spirituality and metaphysical themes, very long takes, an absence of conventional dramatic structure and plot, and his own distinctive style of cinematography. He is today considered one of the 20th centurys most important filmmakers. This book collects film stills and documentary photographs from each of the films, exploring the cinematographic side to his oeuvre. ...Show more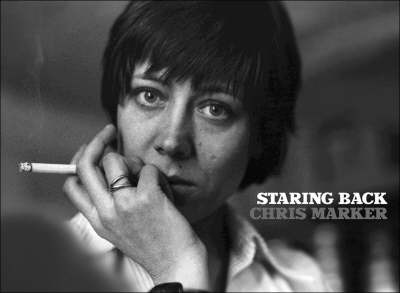 $84.99
AUD
Category: Film
Photographs by one of French cinema's most influential and enigmatic artists.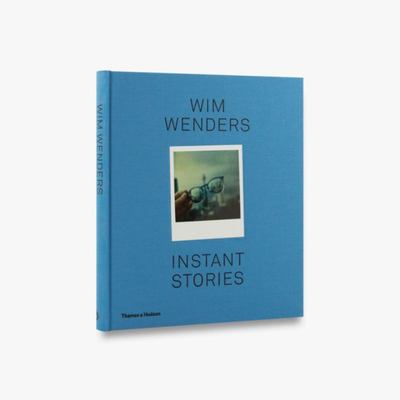 $75.00
AUD
Category: Film
As well as being an acclaimed filmmaker and a member of the New German Cinema movement, Wim Wenders (b. 1945) has also made an international name for himself as a photographer, with shows all over the world. While previous exhibitions have focused on his large-format colour photography, he now opens a t reasure chest of Polaroids taken during the 1970s and 1980s, to accompany an exhibition at the Photographers' Gallery, London. Here are portraits of friends, actors and personal heroes; souvenirs of places and events from the life of a young travelling filmmaker; impressions of his first trips to the US, shots of movie icons on American TV screens, the cinemas of provincial Germany in the 1970s, and much more. The adventure of shooting films around the world becomes an almanac of adventure, curiosity and tranquillity. Wenders's instant photographs are interwoven with his own stories, memories and flights of fancy that weave the images into an intimate and poetic journey. Instant Stories is a photographic road movie of the director's early years, as he rose to global fame with films such as The Scarlet Letter, Alice in the Cities, Wrong Move, Kings of the Road, and The American Friend. ...Show more
$24.99
AUD
Category: Film
Cinema, like language, can be said to exist as a system of differences. In his latest book, acclaimed philosopher Jacques Ranci re looks at cinematic art in comparison to its corollary forms in literature and theatre. From literature, he argues, cinema takes its narrative conventions, while at the same time effacing literature's images and philosophy; and film rejects theatre, while also fulfilling theatre's dream. Built on these contradictions, the cinema is the real, material space in which one is moved by the spectacle of shadows. Thus, for Ranci re, film is the perpetually disappointed dream of a language of images. ...Show more
$29.99
AUD
Category: Film | Series: The\Unofficial Harry Potter Reference Library
From Harry, himself, to Sir Cadogan, the living portrait, this massive tome details every character created by J.K. Rowling and appearing in the official Harry Potter canon of books, movies and plays. Each entry will highlight one character, with some entries making up a half page, while others might ta ke up a full spread. Readers will find details of when the character was first mentioned, appearance, wizard school, house, patronus, wand, related family members, skills and achievements, personal history and more With more than 700 characters included, this book is packed from cover to cover. The book will also include genealogical charts and family trees for the major characters, world maps detailing important locations, homes and schools, as well as charts detailing alliances between characters. The content is compiled by the editors of MuggleNet.com, the world's #1 Harry Potter fan site, which has millions of followers. ...Show more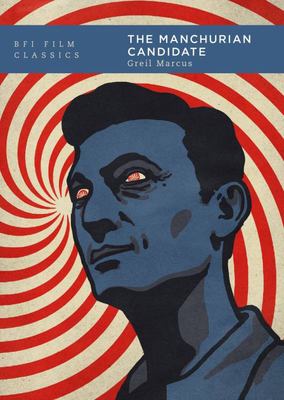 $24.99
AUD
Category: Film | Series: BFI Film Classics Ser.
"It may be the most sophisticated political thriller ever made in Hollywood," film critic Pauline Kael wrote of John Frankenheimer's terrifying 1962 political thriller about an American serviceman brainwashed in Korea and made into an assassin. Sophisticated to be sure, it's also a headlong fall through the looking-glass of American politics and the most deeply prophetic film of the second half of the American century. As Greil Marcus reconstructs the drama, The Manchurian Candidate is a movie in which the director and actors, including Laurence Harvey, Frank Sinatra and Angela Lansbury in an Academy Award-nominated performance, were suddenly capable of anything, beyond any expectations. This edition includes a new foreword highlighting the movie's terrifying contemporary relevance in the age of Trump and Russian interference in the US Presidential election. ...Show more
$29.99
AUD
Category: Film
In the long-awaited sequel to his surprise bestseller, Save the Cat!, author and screenwriter Blake Snyder returns to form in a fast-paced follow-up that proves why his is the most talked-about approach to screenwriting in years. In the perfect companion piece to his first book, Snyder delivers even mor e insider's information gleaned from a 20-year track record as ?one of Hollywood's most successful spec screenwriters, ? giving you the clues to write your movie. Designed for screenwriters, novelists, and movie fans, this book gives readers the key breakdowns of the 50 most instructional movies from the past 30 years. From M*A*S*H to Crash, from Alien to Saw, from 10 to Eternal Sunshine of the Spotless Mind, Snyder reveals how screenwriters who came before you tackled the same challenges you are facing with the film you want to write ? or the one you are currently working on. ...Show more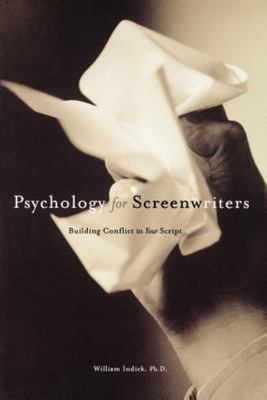 $32.99
AUD
Category: Film
Screenwriters must understand human behavior to make their stories come alive. This book clearly describes theories of personality and psychoanalysis with simple guidelines, thought provoking exercises, vivid film images and hundreds of examples from classic movies.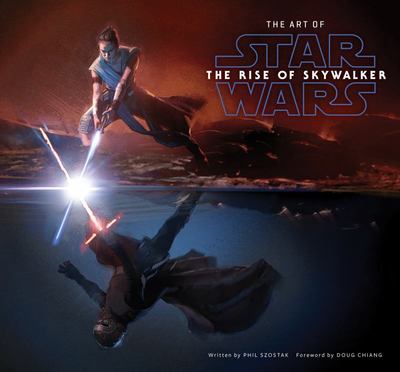 $59.99
AUD
Category: Film
The official behind-the-scenes book of concept, production, and post-production art for Star Wars: The Rise of Skywalker. Go inside the creative process behind the most anticipated film of the century. The latest trilogy in the Star Wars film series brings the Skywalker Saga to a close and The Art of S tar Wars: The Rise of Skywalker will take readers into the creative process behind visualizing the epic worlds, creatures, characters, costumes, weapons, and vehicles of the landmark conclusion more than 40 years in the making.   ...Show more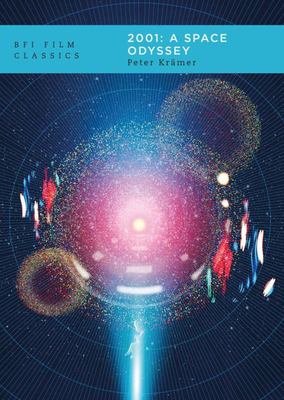 $24.99
AUD
Category: Film | Series: BFI Film Classics Ser.
Stanley Kubrick's 2001- A Space Odyssey (1968) is widely regarded as one of the best films ever made. It has been celebrated for its beauty and mystery, its realistic depiction of space travel and dazzling display of visual effects, the breathtaking scope of its story, which reaches across millions of y ears, and the thought-provoking depth of its meditation on evolution, technology and humanity's encounters with the unknown. 2001 has been described as the most expensive avant-garde movie ever made and as a psychedelic trip, a unique expression of the spirit of the 1960s and as a timeless masterpiece. Peter Kr mer's insightful study explores 2001's complex origins, the unique shape it took and the extraordinary impact it made on contemporary audiences, drawing on new research in the Stanley Kubrick Archive to challenges many of the widely-held assumptions about the film. This edition includes a new afterword by the author. ...Show more
$24.99
AUD
Category: Film | Series: BFI Film Classics Ser.
Orson Welles' classic 1958 noir movie Touch of Evil, the story of a corrupt police chief in a small town on the Mexican-American border, starring Charlton Heston, Janet Leigh and Marlene Dietrich, is widely recognised as one of the greatest noir films of Classical Hollywood cinema. Richard Deming's stud y of the film considers it as an outstanding example of the noir genre and explores its complex relationship to its source novel, Badge of Evil by Whit Masterson. He traces the film's production history, and provides an insightful close analysis of its key scenes, including its famous opening sequence, a single take in which the camera follows a booby-trapped car on its journey through city streets and across the border. ...Show more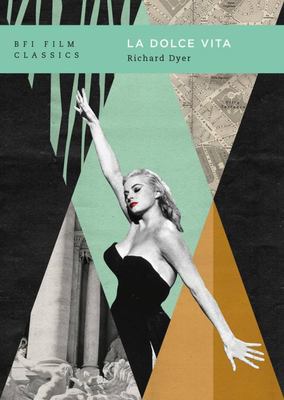 $24.99
AUD
Category: Film | Series: BFI Film Classics Ser.
Fellini's La dolce vita has been a phenomenon since before it was made, a scandal in the making and on release in 1960 and a reference point ever since. Much of what made it notorious was its incorporation of real people, events and lifestyles, making it a documentation of its time. It uses performance, camera movement, editing and music to produce a striking aesthetic mix of energy and listlessness, of exuberance and despair. Richard Dyer's study considers each of these aspects of the film - phenomenon, document, aesthetic - and argues that they are connected. Beginning with the inspirations and ideas that were subsequently turned into La dolce vita, Dyer then explores the making of the film, the film itself and finally its critical reception, providing engaging new insights into this mesmerising piece of cinema. ...Show more