$29.99
AUD
Category: Gift & Humour
Heartfelt and hilarious, this is a book for anyone who has tried to imagine what their dog was thinking. Human beings often write about their dogs, but the dogs don't usually get a right of reply.  In Love, Clancy, Richard Glover has collated the letters sent by Clancy to his parents in the bush. They are full of a young dog's musings about the oddities of human behaviour, life in the big city, and his own attempts to fit in. You'll meet Clancy as a puppy, making his first attempt to train his humans, then see him grow into a mature activist, demanding more attention be paid to a dog's view of the world. Along the way, there are adventures aplenty, involving robotic vacuum cleaners, songs about cheese, trips to the country and stolen legs of ham - all told with a dog's deep wisdom when it comes to what's important in life. With delightful illustrations by cartoonist Cathy Wilcox. PRAISE FOR RICHARD GLOVER The Land Before Avocado 'This is vintage Glover - warm, wise and very, very funny. Brimming with excruciating insights into life in the late sixties and early seventies, The Land Before Avocado explains why this was the cultural revolution we had to have' Hugh Mackay 'Hilarious and horrifying, this is the ultimate intergenerational conversation starter' Annabel Crabb Richard Glover's just-published The Land Before Avocado is a wonderful and witty journey back in time to life in the early 1970s' Richard Wakelin, Australian Financial Review Flesh Wounds 'A funny, moving, very entertaining memoir' Bill Bryson, New York Times 'The best Australian memoir I've read is Richard Glover's Flesh Wounds' Greg Sheridan, The Australian ...Show more
$19.99
AUD
Category: Gift & Humour
Keanu Reeves- actor, musician, dog lover. He's the internet's boyfriend. The poetic petrolhead. The guru on a surfboard. Part samurai, part samaritan. He is, very simply, 'The One'. 'James has been my movie guru for years and now he's my spiritual guru too! From now on I'm going to ask myself- 'What wo uld Keanu do?' Jo Whiley In this hilarious book of pocket philosophy, film critic and Keanu fan James King reveals what makes Mr Reeves so special. He unpacks iconic films from the Bill & Teds to the John Wicks, as well as the star's own free-spirited life, showing us why the great man with the great hair has all the answers. And how everyone can #bemorekeanu. 'A handsome, cool, enigmatic Gen X'er who never seems to age, James King is the perfect man to write about Keanu Reeves.' Stephen Merchant ...Show more
$19.99
AUD
Category: Gift & Humour
Ever thought, 'There should be a German word for that'? Well, now there is. From the mind that created Schott's Original Miscellany comes a unique volume exploring the idiosyncrasies of the human condition...auf Deutsch. In which language but German could you construct le mot juste for: a secret love of bad food, the inability to remember jokes, Sunday-afternoon depression, the urge to yawn, the glee of gossip, reassuring your hairdresser, delight at the changing of the seasons, the urge to hoard, or the ineffable pleasure of a cold pillow? ...Show more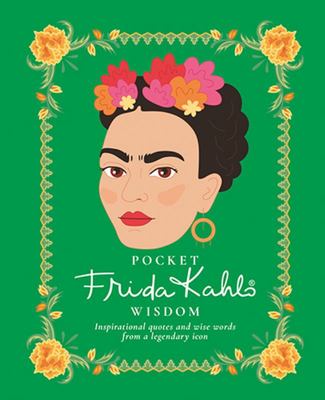 $12.99
AUD
Category: Gift & Humour | Series: Pocket Wisdom Ser.
Frida Kahlo is undoubtedly one of the most innovative and influential painters of the 20th century and is widely considered a style icon thanks to her eclectic taste and love for color, print and hauls of jewelry. From a young age, Kahlo forged her own path, overcoming polio as a child, and stoically ba ttling the after-effects of a tragic road accident that left her with lifelong injuries. Pocket Frida Kahlo Wisdom is an inspiring collection of some of her best quotes on love, style, life, art and more, and celebrates the Mexican icon's immense legacy.   "Nothing is worth more than laughter. It is strength to laugh and to abandon oneself, to be light."   "The only thing I know is that I paint because I need to, and I paint whatever passes through my head without any other consideration."   "I am my own muse, I am the subject I know best. The subject I want to know better." ...Show more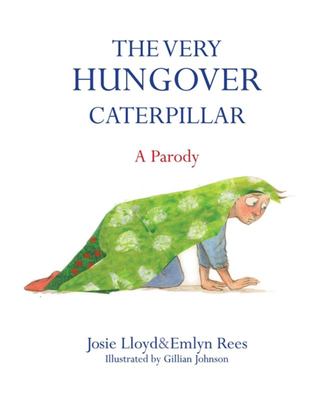 $24.99
AUD
Category: Gift & Humour
From the bestselling authors of We're Going on a Bar Hunt, comes another hilarious parody of a much-loved children's book. This time, we follow the quest of one man as he attempts to shake off his hangover, through eating whatever he can get his hands on, and annoying his family in the process. The perf ect book for anyone who fondly remembers the original, but has now grown up and knows all too well just how painful hungover days can be ... ...Show more
$16.99
AUD
Category: Gift & Humour
A hilarious, furious and profoundly useful short guide to the most maddening punctuation in English   Apostrophes are an f'ing pain. The rules about how to use them are complicated, and have evolved haphazardly.   Originally written as advice by a copywriter for designers -- wont to insert and remov e apostrophes at will, for visual effect -- this is a lighthearted pocket-sized guide to getting the f'ing things right.   Simon Griffin lets off steam so that we don't have to, showing precisely why "Rihanna and Jennifer's photos were all over the Internet" is quite different to "Rihanna's and Jennifer's photos" or what words apostrophes are replacing in sentences such as "He'd like you to buy him some cocaine," or "They've got it all on camera."   Elegantly produced, this is the perfect gift for any pedant, as well as an indispensable guide in all our moments of grammar-related frustration.   WARNING: CONTAINS EXPLICIT LANGUAGE ...Show more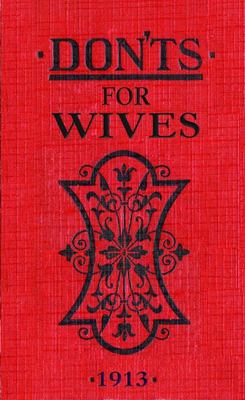 $9.95
AUD
Category: Gift & Humour | Series: Don'ts Ser.
Don'ts for Husbands and Don'ts for Wives are facsimile editions of the original books published by A&C Black in 1913. Each pocket-sized book contains hundreds of snippets of entertaining advice for a happy marriage, which rings true almost 100 years after it was written. The reissued titles are idea l gifts for weddings, engagements and anniversaries. Advice appears under the following chapters- 1.Personalities 2. How to Avoid Discord 3. Habits 4. Financial Matters 5. Evenings at Home 6. Jealousy 7. Recreation 8. Food 9. Dress 10. Entertaining 11. Household Management 12. Children ...Show more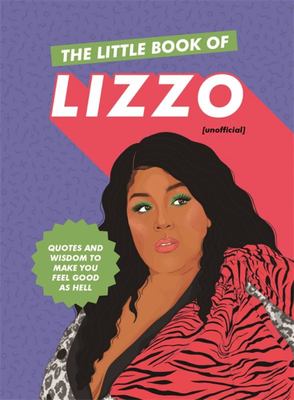 $19.99
AUD
Category: Gift & Humour
'I don't think that loving yourself is a choice. I think that it's a decision that has to be made for survival' - Lizzo Lizzo is without doubt the self-love preaching, flute-playing, feel-good superstar the world needs rights now! Whether you stan her for her unforgettable lewks, body positivity or not giving a single f*ck about haters... this book of pocket wisdom is the perfect companion. The Little Book of Lizzo is a collection of the pop goddess's most iconic quotes, fiercest advice and boundary pushing wisdom, sure to leave you feeling good as hell. ...Show more
$14.99
AUD
Category: Gift & Humour
Learn how to be the best you can be and make no apologies! What would Wonder Woman do? Wonder Woman is a strong leader known for her sense of justice, kindness, and fearlessness. Join the universe's most famous Amazonian as she and her allies face adversity, battle their foes, and encourage those around them to live up to their full potential. Packed with iconic scenes, inspiring quotes, and uncanny tips from the popular comic series, Be More Wonder Woman is the perfect gift for friends, family, and colleagues who need guidance on how to take charge, claim their powers, and lead by example! All DC characters and elements © & (tm) DC Comics. (s20) ...Show more
$35.00
AUD
Category: Gift & Humour
For many Australians, the beach is the place where summer weekends begin and end, where meditative winter walks provide sanctuary from the hustle and bustle, and where families, friends and lovers gather to picnic, watch the sunset or walk the dog. In The Beach, award-winning artist Brian Simmonds explo res the beauty and diversity of our coastline, and its role in Australian life. Simmonds's evocative pastel and pencil illustrations, accompanied by poetry and prose from well-known Australian writers, makes for the perfect gift book for locals and tourists alike. ...Show more