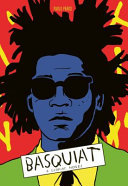 $29.99
AUD
Category: Graphic Novels
Cool, talented and transgressive, Jean-Michel Basquiat's life is just as fascinating as the work he produced.Delve into 1980s New York as this vivid graphic novel takes you on Basquiat's journey from street-art legend SAMO to international art-scene darling, up until his sudden death. Told through cinem atic scenes, this is Basquiat as seen through the eyes of those who knew him, including his father, Suzanne Mallouk, Larry Gagosian and, most importantly, the man himself. Basquiat is a moving depiction of a troubled artist's life for those interested in both the art and the man who made it. ...Show more
The Great Gatsby: The Graphic Novel
by F. Scott Fitzgerald; Aya Morton (Illustrator); Fred Fordham (Adapted by)
$35.00
AUD
Category: Graphic Novels
A gorgeously illustrated, first-ever graphic novel adaptation of F. Scott Fitzgerald's beloved American classic. First published in 1925, The Great Gatsby has been acclaimed by generations of readers and is now reimagined in stunning graphic novel form. Jay Gatsby, Nick Carraway, Daisy Buchanan, and th e rest of the cast are captured in vivid and evocative illustrations by artist Aya Morton. The iconic text has been artfully distilled by Fred Fordham, who also adapted the graphic novel edition of To Kill a Mockingbird. Blake Hazard, F. Scott Fitzgerald's great-granddaughter, contributes a personal introduction. This quintessential Jazz Age tale stands as the supreme achievement of Fitzgerald's career and is a true classic of 20th-century literature. The story of the mysteriously wealthy Gatsby and his love for the beautiful Daisy is exquisitely captured in this enchanting and unique edition. ...Show more
$39.99
AUD
Category: Graphic Novels
When the downtrodden animals of Manor Farm overthrow their master Mr Jones and take over the farm themselves, they imagine it is the beginning of a life of freedom and equality. But gradually a cunning, ruthless elite, masterminded by the pigs Napoleon and Snowball, starts to take control. Soon the othe r animals find themselves hopelessly ensnared as one form of tyranny is replaced with another . . . ...Show more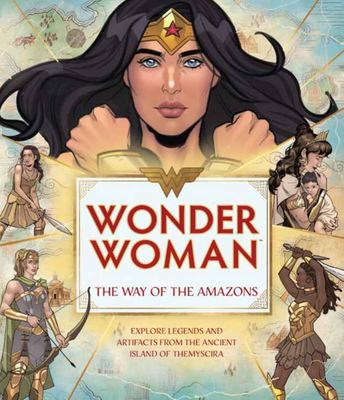 $32.99
AUD
Category: Graphic Novels
Explore the mysteries of Wonder Woman's ancient homeland and follow her journey into the modern world with this engaging interactive history of the Amazons.   Herewith lie the secrets of Themyscira, the home of the Amazon Warriors and their princess, Diana.   When Wonder Woman left paradise to journ ey to the modern world, she brought with her reproductions of the secret archives of her homeland of Themyscira. Wonder Woman: The Way of the Amazons is a fascinating collection of history and artifacts from Diana's homeland, which unlocks the mysteries of the Amazons and their hidden island with stunning original illustrations, and wondrous special features including pages that open up, removable treasures, and more. Get a rare glimpse into Amazon traditions and explore their lush and beautiful home, including the exotic bestiary of mythical creatures, kangas, and more. Then follow Diana as she shares her personal tale of entering the modern world and grow from a young Amazon Princess to become Wonder Woman. ...Show more
$49.99
AUD
Category: Graphic Novels
100 Marvel comics that built a universe. Which comic books have helped define Marvel Comics and make them the pop-culture phenomenon they are today? Find out in the pages of Marvel Greatest Comics. From the trailblazing original Human Torch and his aquatic adversary Namor, the Sub-Mariner in 1939 to the game-changing 1960s Super Hero icons such as Spider-Man and the Avengers, to smart modern makeovers like Guardians of the Galaxy and Squirrel Girl, Marvel have set the pace. This book's specially curated and expertly appraised selection is a stunningly illustrated and compelling history of Marvel Comics and its legacy through the comics that made the company great. These are the comics that changed the face of an industry. These are Marvel's greatest comics. 2020 MARVEL ...Show more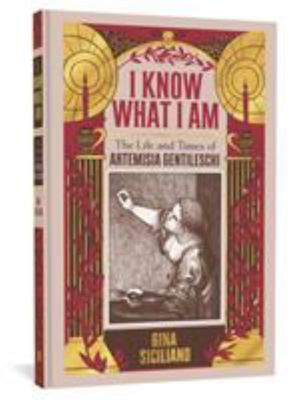 $46.95
AUD
Category: Graphic Novels
In 17th century Rome, where women are expected to be chaste and yet are viewed as prey by powerful men, the extraordinary painter Artemisia Gentileschi fends off constant sexual advances as she works to become one of the greatest painters of her generation. Frustrated by the hypocritical social mores of her day, Gentileschi releases her anguish through her paintings and, against all odds, becomes a groundbreaking artist. Meticulously rendered in ballpoint pen, this gripping graphic biography serves as an art history lesson and a coming-of-age story. Resonant in the #MeToo era, I Know What I Am highlights a fierce artist who stood up to a shameful social status quo. ...Show more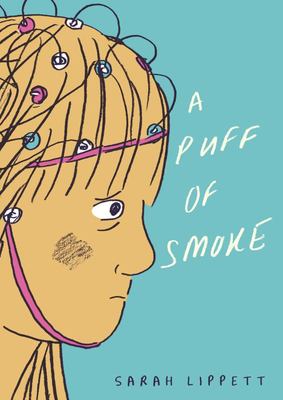 $35.00
AUD
Category: Graphic Novels
When the headaches started, Sarah Lippett would stand alone on a different side of the playground from the other children. When she started to drag one of her legs, her parents took her to hospital, and so began the visits to many different doctors, each one more bewildered by her illness than the last. Initially schooled at home, when Sarah went back to school she was placed with the struggling kids, and still so often ill, she felt even more alone. But although Sarah's parents often despaired of the stream of appointments and no cure, they never showed it and she grew up in the midst of a boisterous, loving family and found good friends at last, as well as venturing into bands, art, boys, books and records. Finally, when Sarah turned sixteen, she was admitted to Great Ormond Street Hospital where the doctors diagnosed her with the rare disease, Moyamoya. The book ends with Sarah waking up after brain surgery. ...Show more
$39.99
AUD
Category: Graphic Novels
The first volume of the graphic adaptation of Yuval Noah Harari's global phenomenon and smash Sunday Times #1 bestseller, with gorgeous full-colour illustrations and a beautiful package - the perfect gift for the curious beings in your life. One hundred thousand years ago, at least six different specie s of humans inhabited Earth. Yet today there is only one-homo sapiens. What happened to the others? And what may happen to us? In this first volume of the full-colour illustrated adaptation of his groundbreaking book, renowned historian Yuval Harari tells the story of humankind's creation and evolution, exploring the ways in which biology and history have defined us and enhanced our understanding of what it means to be "human". From examining the role evolving humans have played in the global ecosystem to charting the rise of empires, Sapiens challenges us to reconsider accepted beliefs, connect past developments with contemporary concerns, and view specific events within the context of larger ideas. Featuring 256 pages of full-colour illustrations and easy-to-understand text covering the first part of the full-length original edition, this adaptation of the mind-expanding book furthers the ongoing conversation as it introduces Harari's ideas to a wider new readership. ...Show more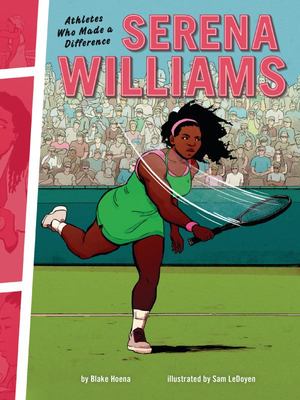 $16.99
AUD
Category: Graphic Novels | Series: Athletes Who Made a Difference Ser.
Working through times of setbacks and Grand Slam glory, Serena Williams has become a role model for a new generation of tennis players, and it's all captured in this graphic biography. From an early age, Serena trained to be a force on the tennis court. Alongside her talented sister Venus, she rose up t hrough the ranks until she was competing in--and dominating--the world's most elite tournaments. Follow along as she amazes everyone with her powerful, strategic playing style and also speaks out against racism and sexism in the tennis world. ...Show more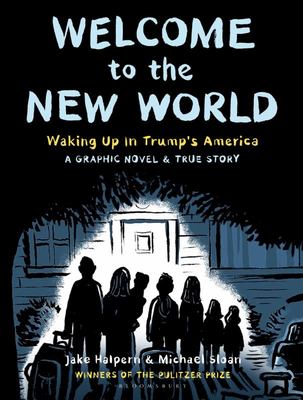 $32.99
AUD
Category: Graphic Novels
THE GROUND-BREAKING GRAPHIC NOVEL A story about ordinary people navigating a strange land, in even stranger times. On the eve of the US elections, a Syrian family leave their world behind for a chance at the American dream. But as the first day of their new life dawns, they are greeted by the news of Do nald Trump's victory. It's as if they arrived in one country, and woke up in another. What does that mean for their past, their future... their home? Welcome to the New World began as a ground-breaking comic strip in the New York Times. Every week, the Aldabaan family's experiences would be retold as a cartoon strip - keeping step as events unfolded in real life. One Pulitzer Prize later, this stunning graphic novel fills in the gaps, gradually revealing an America which is full of contradictions: foreign yet familiar, ignorant but kind, cruel yet generous. It's also an intimate portrait of family dynamics and everyday fortitude, from the first day at a new school to getting a new job (any job!) against the clock. It seems that if you can't turn back, the only way to face is forward. ...Show more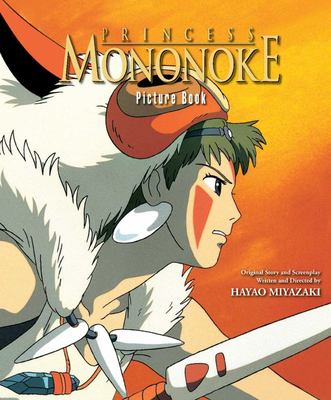 $43.99
AUD
Category: Graphic Novels | Series: Princess Mononoke Ser.
Enjoy the films of Studio Ghibli with scene-by-scene illustrations and character dialogue.Studio Ghibli picture books capture the magic of the legendary studio's animated films with easy-to-read text, full-color pictures direct from the film, and a family-friendly oversized hardcover format. Marked wit h the curse of a rampaging boar god, young Ashitaka sets off on a journey to cure his mysterious affliction. From behind the walls of an iron-mining town, Lady Eboshi arises to smash all obstacles to technological development. And from out of the forest comes Princess Mononoke, driven by a hatred of all humans. Can she and Ashitaka ally in time to stop the wild lands from being destroyed? ...Show more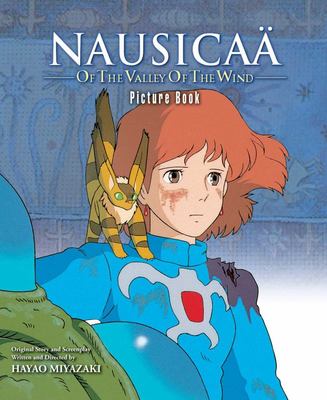 $43.99
AUD
Category: Graphic Novels | Series: Nausicaa of the Valley of the Wind Pictu Ser.
An epic fantasy written and illustrated by the legendary director Hayao Miyazaki   Studio Ghibli picture books capture the magic of the legendary studio's animated films with easy-to-read text, full-color pictures direct from the film, and a family-friendly oversized hardcover format.   In a long-ag o war, humankind set off a devastating ecological disaster. The earth is slowly submerging beneath the expanding Sea of Decay, an enormous toxic jungle filled with mutant insects and poisonous spores. At the edge of the sea lies the Valley of the Wind, home to Nausica , who risks everything to save her people and bring peace and health to her people. ...Show more