$24.99
AUD
Category: Health
Do you want to protect animals from cruelty? Do you want to stop climate change in its tracks? Do you want to be happier and healthier than ever before? Vegan Living shows you how. In this easy guide to a cruelty-free, plant-based life, vegan and long-time advocate Ondine Sherman--co-founder of animal p rotection organization Voiceless--shares her knowledge, lessons, tips and tricks. Whether you're already partially vegan, a vegetarian, or someone looking to make positive lifestyle changes, Vegan Living offers effective tools so you can move forward in the healthiest way possible. It also features answers to a host of common questions about making the switch. This book will teach you how to live more kindly, offering inspiration and support as you progress. Learn how to tweak your lifestyle and achieve real-world impact. With your small step towards sustainability, you really can be a part of making the world a happier, healthier place. ...Show more
$36.99
AUD
Category: Health
Featuring 80 brand-new recipes and twelve weeks of meal plans, this easy-to-follow, comprehensive lifestyle solution can help you not only to reach your weight-loss goals, but also to maximise the diet's benefits for improved metabolic health and blood glucose control, and effective type 2 diabetes prev ention and management.Based on research from around the world, as well as original CSIRO research, the low-carb diet and exercise plan has proved successful in managing preventable and lifestyle-related metabolic diseases, including obesity and type 2 diabetes. The diet lowers the proportion of carbohydrate relative to protein and unsaturated 'healthy' fat, and encourages participants to follow a regular exercise routine.   ...Show more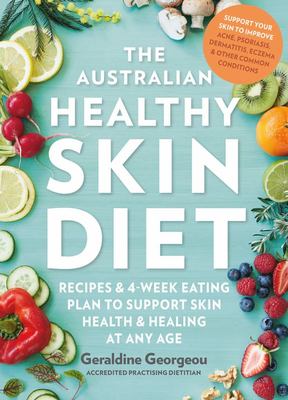 $35.00
AUD
Category: Health
Must-read dietary advice and recipes for healthy skin for Australians of all ages, tackling acne, dermatitis and other common conditions.
$59.99
AUD
Category: Health
Used as a reference by students of acupuncture, Healing with Whole Foods is an invaluable guide to the theory and practice of Chinese medicine. With facts about green foods such as spirulina and blue-green algae and information about the "regeneration diets" used by cancer patients and arthritics, it is also an accessible primer on nutrition—and a inspiring cookbook with more than 300 mostly vegetarian, nutrient-packed recipes. The information on Chinese medicine is useful for helping to diagnose health imbalances, especially nascent illnesses. It's smartly paired with the whole-foods program: because the Chinese have attributed various health-balancing properties to foods, you can tailor your diet to help alleviate symptoms of illness. For example, Chinese medicine dictates that someone with low energy and a pale complexion (a yin deficiency) would benefit from avoiding bitter foods and increasing "sweet" foods such as soy, black sesame seeds, parsnips, rice, and oats. (Note that the Chinese definition of sweet foods is much different from the American one!) Pitchford says in his dedication that he hopes the reader finds "healing, awareness, and peace" by following his program. The diet is certainly ascetic by American standards (no alcohol, caffeine, white flour, fried foods, or sugar, and a minimum of eggs and dairy) but the reasons he gives for avoiding these "negative energy" foods are compelling. From the adrenal damage imparted by coffee to the immune dysfunction brought on by excess refined sugar, Pitchford spurs you to rethink every dietary choice and its ultimate influence on your health. Without being alarmist, he offers dietary tips for protecting yourself against the dangers of modern life, including neutralizing damage from water fluoridation. There's further reading on food combining, female health, heart disease, pregnancy, fasting, and weight loss. Overall, this is a wonderful book for anyone who's serious about strengthening his or her body from the inside out. ...Show more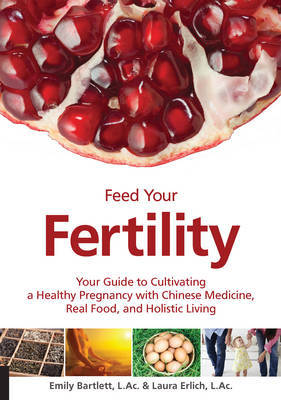 $26.99
AUD
Category: Family & Parenting
Do you want to make a healthy baby and have a healthy pregnancy? Are you interested in a holistic approach to fertility? Do you need to optimize your fertility due to your age or health conditions? Are you trying to conceive and experiencing challenges? Very few women and men expect to have trouble when it comes to having a family, and coming up against obstacles can bring about epic levels of stress. Deciding what steps to take can be absolutely baffling. The good news is that Feed Your Fertility is here to help you. Inside, fertility professionals and authors Emily Bartlett and Laura Erlich will guide you on a path to making the nutritional and lifestyle changes you need to help support healthy fertility and pregnancy. Inside you'll learn: How your lifestyle may be inhibiting your ability to conceive - and what to do about it Why popular fertility diets may be leading you down the wrong road What foods to eat to optimize and nourish your fertility, and how to adopt a real foods diet How to determine your personal health imbalances that may be interfering with your fertility How to use Chinese medicine to bring your body into balance and improve your odds of conception How to streamline your supplements and take only what you really need Your natural and medical treatment options for common fertility issues How to navigate the medical fertility world and when to seek help Get your pregnancy on track the natural, time-tested way and enjoy your journey to motherhood with Feed Your Fertility. * * Carton Qty: Not Entered * Weight: Not Entered * Pages: 224 * Audience: General/Trade: Intended For Non Specialist Adult Audience * Illustrations: Not Entered * Word Count: 70000 * BISAC: HEA041000 - HEALTH & FITNESS , PREGNANCY & CHILDBIRTH HEA045000 - HEALTH & FITNESS , INFERTILITY CKB039000 - COOKING , HEALTH & HEALING - GENERAL Feed Your Fertility Your Guide to Cultivating a Healthy Pregnancy with Chinese Medicine, Real Food, and Holistic Living * Emily Bartlett (Author) * Laura Erlich (Author) * Status: Not Yet Published *Status Changed: 02/20/2014 ...Show more
$29.99
AUD
Category: Health
With unflinching honesty, Lara Parker, the Deputy Director for BuzzFeed, shares her day-to-day challenges of living, working, and loving with chronic pain caused by endometriosis in this raw, darkly humorous, and hopeful memoir. I wasn't ready to be completely honest about my vagina yet, and the world w asn't ready for that either. But I was getting there. I wanted the world to know that all of this pain I had been feeling...that it was related to my vagina. Thus, Vagina Problems was born. It was a cutesy name. It was my way of taking this pain and saying, "Whatever. I'm here. I have it. It sucks. Let's talk about it." In April 2014, Deputy Editorial Director at BuzzFeed Lara Parker opened up to the world in an article on the website: she suffers from endometriosis. And beyond that? She let the whole world know that she wasn't having any sex, as sex was excruciatingly painful. Less than a year before, she received not only the diagnosis of endometriosis, but also a diagnosis of pelvic floor dysfunction, vulvodynia, vaginismus, and vulvar vestibulitis. Combined, these debilitating conditions have wreaked havoc on her life, causing excruciating pain throughout her body since she was fourteen years old. These are her Vagina Problems. It was five years before Lara learned what was happening to her body. Five years of doctors insisting she just had "bad period cramps," or implying her pain was psychological. Shamed and stigmatized, Lara fought back against a medical community biased against women and discovered that the ignorance of many doctors about women's anatomy was damaging more than just her own life. One in ten women have endometriosis and it takes an average of seven years before they receive an accurate diagnosis―or any relief from this incurable illness' chronic pain. With candid revelations about her vaginal physical therapy, dating as a straight woman without penetrative sex, coping with painful seizures while at the office, diet and wardrobe malfunctions when your vagina hurts all the time, and the depression and anxiety of feeling unloved, Lara tackles it all in Vagina Problems: Endometriosis, Painful Sex, and Other Taboo Topics with courage, wit, love, and a determination to live her best life. ...Show more
$32.99
AUD
Category: Health
Forget 'women's troubles' and get your cycle working for you. For most women, one week (or more) out of every month is sacrificed to having a period or anticipating its arrival. And it is largely experienced as a colossal disruption - from being doubled over in pain and suffering from acne outbreaks to loss of sex drive, exhaustion, insomnia and major moodiness. Yet when women seek medical assistance, they are usually told to accept it or take birth control pills to 'balance' hormones. What's wrong with this picture? Everything! Period problems are not simply to be endured or covered up with pills - they are our body's way of telling us that something is wrong. And ignoring these signs can lead to bigger health issues - including fertility problems - down the line. This is where Fix Your Period comes in. Based on decades of work with women, Nicole Jardim's all-natural approach will help you to see the red flags (no pun intended) that your period (or lack thereof) can alert you to, how to troubleshoot these symptoms to get a better understanding of the problem and, most importantly, what to do about it. It is an empowering approach that will give you the essential tools to take control of your own healing. Whether you are suffering from PMS, PCOS (polycystic ovarian syndrome), irregular periods, painful periods, endometriosis, fibroids, Fix Your Period will enable you to regain normal, healthy periods and get your life back on track. ...Show more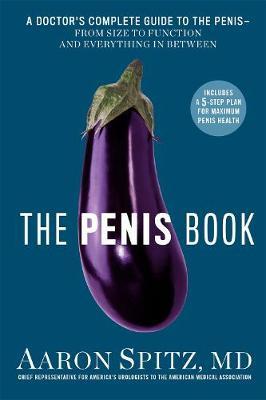 $22.99
AUD
Category: Health
The Penis Book is the comprehensive guide to everything you need to know about the penis, for men and women alike. Written by Dr. Aaron Spitz-one of America's top urologists and a regular on The Doctors-the book is full of in-depth information, expert medical advice, and even humor to put the reader at ease. In addition to information on everything from sexually transmitted infections to the science of blood flow, Dr. Spitz presents an easy-to-follow five-step plan for holistic penis health, including advice on eating a plant-based diet, meditation, and heart-healthy workouts. This book will be the essential guide to caring for the penis in anyone's life. ...Show more
$34.99
AUD
Category: Health
Explore the science behind your daily living habits and make your day healthier, happier, and more productive. Many of the activities we take for granted are in fact contrary to a healthy lifestyle. In this groundbreaking book, long-held beliefs are exploded by new science: drinking eight glasses a day is too much; breakfast isn't the most important meal of the day; smartphones are not making us all depressed. Bringing to bear the latest research in psychology, nutrition, biology, and physics, Dr Stuart Farrimond unearths the facts behind the fads, and provides take-away advice on every area of our lives - and all delivered in Dr Stu's trademark style; approachable, authoritative, and above all, entertaining. The Science of Living debunks pseudo-science and delivers only the facts. One day - one body - over 200 examples of science in action. ...Show more
$22.99
AUD
Category: Health
A complete training plan that allows anyone to achieve results that were once only available to elite athletes - devised by Michael Jordan's trainer Tim S. Grover.
$39.99
AUD
Category: Health
In industrialized nations, our sedentary lifestyles have led to skyrocketing rates of obesity and diseases like diabetes. The answer, we are told, is exercise - voluntary physical activity for the sake of health. However, most of us struggle to stay fit, and we are plagued by misconceptions and anxietie s about it. Drawing on over a decade of research, Lieberman shows that, in fact, we evolved to be physically active but not to exercise. Offering illuminating insights from evolutionary biology and anthropology, he explains why and how exercise can promote health, debunks myths about sitting, speed, strength and endurance, and points the way towards how we can be more physically active in the modern world. ...Show more
$0.00
AUD
Category: Health
Did you know that blueberries can help you cope with the after-effects of trauma? That salami can cause depression, or that boosting Vitamin D intake can help treat anxiety? When it comes to diet, most people's concerns involve weight loss, fitness, cardiac health, and longevity. But what we eat affects more than our bodies; it also affects our brains. And recent studies have shown that diet can have a profound impact on mental health conditions ranging from ADHD to depression, anxiety, sleep disorders, OCD, dementia and beyond. Dr. Uma Naidoo is a board-certified psychiatrist, nutrition specialist, and professionally trained chef. In The Food-Mood Connection, she draws on cutting-edge research to explain the many ways in which food contributes to our mental health, and shows how a sound diet can help treat and prevent a wide range of psychological and cognitive health issues. Packed with fascinating science, actionable nutritional recommendations, and delicious, brain-healthy recipes, The Food-Mood Connection is the go-to guide to optimizing your mental health with food. ...Show more