$59.99
AUD
Category: Music
Stranger Than Kindness is a journey in images and words into the creative world of musician, storyteller and cultural icon Nick Cave. This highly collectible book contains images selected by Cave from 'Stranger Than Kindness: The Nick Cave Exhibition', presented by the Royal Danish Library in partnershi p with Arts Centre Melbourne. Featuring full-colour reproductions of original artwork, handwritten lyrics, photographs and collected personal artefacts, it presents Cave's life, work and inspiration and explores his many real and imagined universes. Images are paired with commentary and meditations from Cave and celebrated writer Darcey Steinke on themes that are central to Cave's work. Stranger Than Kindness asks what shapes our lives and makes us who we are, and celebrates the curiosity and power of the creative spirit. ...Show more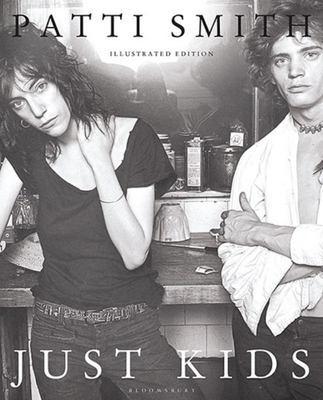 $59.99
AUD
Category: Music
WINNER OF THE NATIONAL BOOK AWARD It was the summer Coltrane died, the summer of love and riots, and the summer when a chance encounter in Brooklyn led two young people on a path of art, devotion, and initiation. Patti Smith would evolve as a poet and performer, and Robert Mapplethorpe would direct his highly provocative style toward photography. Bound in innocence and enthusiasm, they traversed the city from Coney Island to Forty-Second Street, and eventually to the celebrated round table of Max's Kansas City, where the Andy Warhol contingent held court. In 1969, the pair set up camp at the Hotel Chelsea and soon entered a community of the famous and infamous, the influential artists of the day and the colorful fringe. It was a time of heightened awareness, when the worlds of poetry, rock and roll, art, and sexual politics were colliding and exploding. In this milieu, two kids made a pact to take care of each other. Scrappy, romantic, committed to create, and fueled by their mutual dreams and drives, they would prod and provide for one another during the hungry years.Just Kids begins as a love story and ends as an elegy. It serves as a salute to New York City during the late sixties and seventies and to its rich and poor, its hustlers and hellions. A true fable, it is a portrait of two young artists' ascent, a prelude to fame. ...Show more
$16.99
AUD
Category: Music | Series: Faber Social Ser.
SUNDAY TIMES MUSIC BOOK OF THE YEAR. ROUGH TRADE BOOK OF THE YEAR. MOJO BOOK OF THE YEAR In 1975, Viv Albertine was obsessed with music but it never occurred to her she could be in a band as she couldn't play an instrument and she'd never seen a girl play electric guitar.A year later, she was the guita rist in the hugely influential all-girl band the Slits, who fearlessly took on the male-dominated music scene and became part of a movement that changed music. A raw, thrilling story of life on the frontiers and a candid account of Viv's life post-punk - taking in a career in film, the pain of IVF, illness and divorce and the triumph of making music again - Clothes Music Boys is a remarkable memoir. ...Show more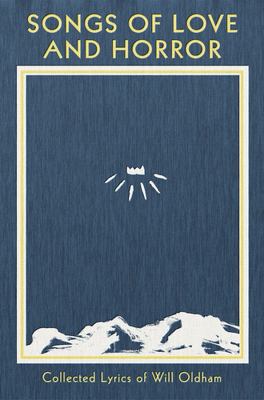 $41.95
AUD
Category: Music
As a performer, songwriter, and actor, Will Oldham has carved a singular path through the worlds of indie folk and cinema. Now the critically acclaimed, enigmatic artist presents his life's work: the lyrics to more than two hundred songs spanning the 1980s to the present, each with annotations that impa rt new meaning to his music.Oldham's aphoristic meditations--on death, patience, and turning carelessness into a virtue--are, like his lyrics, profound, earthy, and often funny. They reveal flashes of Oldham's philosophy, the sources and circumstances that inspired his lyrics, and the literary ambition of his songwriting. Separated from their aural form, Oldham's lyrics become a new kind of poetry--candid, awkward, and wise--with influences as diverse as Rabindranath Tagore and The Mekons.A book that will delight his longtime fans and inspire young songwriters, Songs of Love and Horror reveals an artist who has captured extraordinary poetry in music despite being "a stranger among my own language." ...Show more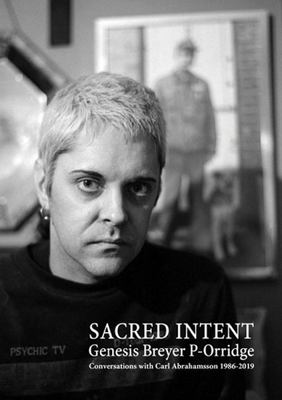 $63.00
AUD
Category: Music
Three decades of conversations with Genesis Breyer P-Orridge, provocateur, artist, gender revolutionary and leader of the bands Throbbing Gristle, Psychic TV and more Published for legendary artist and musician Genesis Breyer P-Orridge's 70th birthday in 2020, Sacred Intent gathers conversations between Breyer P-Orridge and his friend and collaborator, the Swedish author Carl Abrahamsson. From the first 1986 fanzine-based interview about current projects, philosophical insights, magical workings, international travels, art theory and gender revolutions, to 2019's thoughts on life and death in the the shadow of battling leukaemia, Sacred Intent is a unique journey in which the art of conversation blooms to the highest degree. With (in)famous projects like COUM Transmissions, Throbbing Gristle, Psychic TV, Thee Temple Ov Psychick Youth (TOPY) and Pandrogeny, Breyer P-Orridge has consistently thwarted preconceived ideas and transformed disciplines such as performance art, music, collage, poetry and social criticism, always cutting up the building blocks to dismantle control structures and authority. But underneath P-Orridge's socially conscious and pathologically rebellious spirit, there has always been a devout respect for a holistic, spiritual, magical worldview--one of "sacred intent." Sacred Intent is a must read for anyone interested in contemporary art, deconstructed identity, gender evolution, magical philosophy and the responsibility artists may carry and contain within their work. The book not only celebrates an intimately deep friendship spanning over four decades, but also the work and ideas of an artist who has never ceased to amaze and provoke the status quo. Also included are photographic portraits of Breyer P-Orridge taken by Carl Abrahamsson. ...Show more
$36.00
AUD
$37.00
(2% off)
Category: Music
What Britain refined, America defined. Assembled by two key figures at the heart of the movement and told through the voices o musicians, artists, iconoclastic reporters and entrepreneurial groupies, PLEASE KILL ME is the full decadent story of the American punk scene, through the early years of Andy Wa rhol's Factory to the New York underground of Max's Kansas City and later, its heyday at CBGB's, spiritual home to the Ramones, Talking Heads, Television and Blondie. PLEASE KILL ME goes backstage and behind apartment doors to chronicle the sex, drugs and power struggles that were the very fabric of the American punk community, to the time before piercing and tattoos became commonplace and when every concert, new band and fashion statement marked an absolute first. From Iggy Pop and Lou Reed to the Clash and the Sex Pistols (the first time around), McNeil and McCain document a time of glorious self-destruction and perverse innocence - possibly the last time so many will so much fun in the pursuit of excess. ...Show more
$29.99
AUD
Category: Music | Reading Level: near fine
From the National Book Award-winning author of Just Kids and M Train, a profound, beautifully realized memoir in which dreams and reality are vividly woven into a tapestry of one transformative year. Following a run of New Year's concerts at San Francisco's legendary Fillmore, Patti Smith finds herself tramping the coast of Santa Cruz, about to embark on a year of solitary wandering. Unfettered by logic or time, she draws us into her private wonderland with no design, yet heeding signs--including a talking sign that looms above her, prodding and sparring like the Cheshire Cat. In February, a surreal lunar year begins, bringing with it unexpected turns, heightened mischief, and inescapable sorrow. In a stranger's words, "Anything is possible: after all, it's the Year of the Monkey." For Smith - inveterately curious, always exploring, tracking thoughts, writing - the year evolves as one of reckoning with the changes in life's gyre: with loss, aging, and a dramatic shift in the political landscape of America. Smith melds the western landscape with her own dreamscape. Taking us from California to the Arizona desert; to a Kentucky farm as the amanuensis of a friend in crisis; to the hospital room of a valued mentor; and by turns to remembered and imagined places, this haunting memoir blends fact and fiction with poetic mastery. The unexpected happens; grief and disillusionment set in. But as Smith heads toward a new decade in her own life, she offers this balm to the reader: her wisdom, wit, gimlet eye, and above all, a rugged hope for a better world. Riveting, elegant, often humorous, illustrated by Smith's signature Polaroids, Year of the Monkey is a moving and original work, a touchstone for our turbulent times.   ...Show more
$32.99
AUD
Category: Music
"Mark Lanegan-primitive, brutal, and apocalyptic. What's not to love?" Nick Cave, author of The Sick Bag Song and The Death of Bunny Munro From the back of the van to the front of the bar, from the hotel room to the emergency room, onstage, backstage, and everywhere in between, Sing Backwards and Weep r eveals the abrasive reality beneath one of the most romanticized decades in rock history-from a survivor who lived to tell the tale. When Mark Lanegan first arrived in Seattle in the mid-1980s, he was just "an arrogant, self-loathing redneck waster seeking transformation through rock 'n' roll." Within less than a decade, he would rise to fame as the front man of the Screaming Trees, then fall from grace as a low-level crack dealer and a homeless heroin addict, all the while watching some of his closest friends rocket to the pinnacle of popular music. In Sing Backwards and Weep, Lanegan takes readers back to the sinister, needle-ridden streets of Seattle, to an alternative music scene that was simultaneously bursting with creativity and saturated with drugs. He tracks the tumultuous rise and fall of the Screaming Trees, from a brawling, acid-rock bar band to world-famous festival favourites with an enduring legacy that still resonates. Lanegan's personal struggles with addiction, culminating in homelessness, petty crime, and the tragic deaths of his closest friends, is documented with a painful honesty and pathos. Gritty, gripping, and unflinchingly raw, Sing Backwards and Weep is a book about more than just an extraordinary singer who watched his dreams catch fire and incinerate the ground beneath his feet. Instead, it's about a man who learned how to drag himself from the wreckage, dust off the ashes, and keep living and creating. ...Show more
$34.99
AUD
Category: Music
One of the most celebrated musicians of modern time shares her quest for truth--about herself, her past, and her shift from sacrificing her spirit to celebrating her worth. With the raw honesty that epitomizes her artistry, this work is at once a riveting account and a clarion call to readers to define themselves in a world that rarely encourages a true and unique identity.tity. ...Show more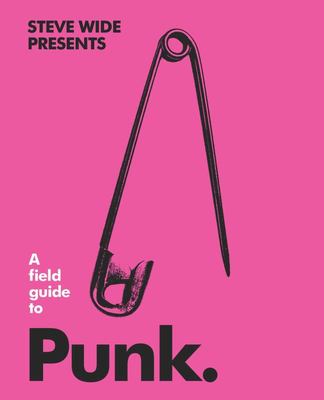 $29.99
AUD
Category: Music | Series: The\Field Guide Ser.
This book is your gateway to the safety-pinned, leather-clad, mohawk-toting, anti-establishment, and generally badass Punk movement.   What makes punk... punk? We might all know the Sex Pistols from the opening bar of their songs. But how do we place the punk movement in the context of the wider zeitg eist of the time? And how do the various international offshoots of punk - American, British, Australian - intersect and overlap? Well, that's precisely what DJ and author Steve Wide explains in this book.   In these pages, Steve explains the social climate of Thatcherism, along with a detailed timeline of foundational bands (as well as connected artists, like Damien Hurst, and other subversive genres like Britpop). There are breakdowns of the most iconic punk artists, as well as fashion designers, record labels, DJs, producers, engineers and magazines - all of which applied their own layer to the punk patchwork. There are deep dives into controversies, rivalries, and band breakups. And lastly, there's a dissection of how evolutions of punk carry on today, in recorded music and in wider pop culture. ...Show more
$29.99
AUD
Category: Music | Series: The\Field Guide Ser.
This book is your gateway to the pop-rock-y, disco-esque, electronic and mod-tastic movement that was (and is) New Wave.   What makes New Wave... New Wave? It's the catchall name of punk's poppy offshoot, born in the 70s, simultaneously born in the United States and United Kingdom. But how would you d escribe New Wave's context in the zeitgeist of the time, or explain how this new electro-rock made people feel? Well, that's precisely what DJ and author Steve Wide explains in this handy book.   In these pages, Steve explains the social and music industry climates of the 70s and 80s, unpacking the influence of the punk genre on NYC-based groups like the Velvet Underground and New York Dolls. There's also a timeline on the usage of the term New Wave - for a long chunk of the 70s it was used almost interchangeably with punk. There are breakdowns on the key record labels, DJs, producers, engineers and magazines - all of which stitched their own layer on the New Wave patchwork. There are deep dives into controversies, rivalries, and messy band breakups. And lastly, there's a dissection of how ripples of New Wave are still felt today, in recorded music and across wider pop culture. ...Show more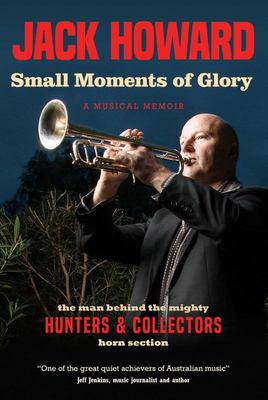 $34.99
AUD
Category: Biography & Memoir
Small Moments of Glory tells the insightful and illuminating tale of Jack Howard's lifelong musical journey - from his early classical music years through to the heady days of leading the horns section in iconic Australian rock bank band, Hunters & Collectors. He toured world-wide with Midnight Oil in 2017 on their Great Circle tour and his blog from that time formed the basis for this book. Jack Howard is the only trumpeter to be inducted into the ARIA Rock'n'Roll Hall of Fame. He writes with passion and eloquence about his successful solo career and his work with acts such as: Rodriguez, The Break, The Violent Femmes, The Living End, You Am I and many more. He has been described as "one of the great quiet achievers of Australian music". Authentic, self-deprecating and darkly humorous, Small Moments of Glory will take you inside the mind and the music of one of Australia's most distinctive voices. ...Show more