Humans
by Brandon Stanton
$44.99
AUD
Category: Travel Pictorial | Series: Humans of New York
Brandon Stanton's Humans is a book that connects readers as global citizens at a time when erecting more borders is the order of the day. It shows us the entire world, one story at a time. After five years of travelling the globe, the creator of Humans of New York brings people from all parts of the wo rld into a conversation with readers. He ignores borders, chronicles lives and shows us the faces of the world as he saw them. His travels took him from London, Paris and Rome to Iraq, Dubai, Ukraine, Pakistan, Jordan, Uganda, Vietnam, Israel and every other place in between. His interviews go deeper than before. His chronicling of peoples' lives shows the experience of a writer who has traveled widely and thought deeply about the state of our world. Including hundreds of photos and stories of the people he met and talked with in over forty countries, Humans is classic Brandon Stanton - a brilliant illustrated book that includes many photos and stories never seen before. For the first time for a Humans of New York title, Humans will contain several of the essays Brandon's posted online which have been read, loved and enthusiastically shared by his followers. ...Show more
$24.99
AUD
Category: Travel Literature
An awestruck love letter to one of the most spectacular places on earth, from the author of international bestseller The Eight Mountains Paolo Cognetti marked his 40th birthday with a journey he had always wanted to make: to Dolpo, a remote Himalayan region where Nepal meets Tibet. He took with him two friends, a notebook, mules and guides, and a well-worn copy of The Snow Leopard. Written in 1978, Matthiessen's classic was also turning forty, and Cognetti set out to walk in the footsteps of the great adventurer. Without Ever Reaching the Summit combines travel journal, secular pilgrimage, literary homage and sublime mountain writing in a short book for readers of Macfarlane, Rebanks and Cognetti's own bestseller, The Eight Mountains. An investigation into the author's physical limits, an ancient mountain culture, and the magnificence of nature, it is an awestruck love letter to one of the most spectacular places on earth. ...Show more
$29.99
AUD
Category: Travel Guides | Series: EXPLORE AUSTRALIA
Walks in Nature: Australia is a celebration of being outdoors. From coastal cliffs and crescents of sand, to iconic bush landscapes and wild offshore islands, this book offers more than 100 walking trails around the country, all within an easy distance of your capital city. This second edition has been completely updated and contains new walks for every state. In every chapter you'll find a variety of walks to suit every season and fitness level, with detailed track notes and easy-to-use maps. Each trail is 6-20km in distance and includes a delicious suggested foodie stop, where you can refuel and reflect on a day walking in nature. The book features walks in and around Sydney, Canberra, Melbourne, Adelaide, Perth, Brisbane and Hobart. ...Show more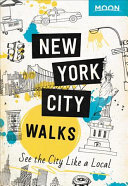 $22.99
AUD
Category: Travel Guides | Series: Travel Guide Ser.
Experience the city that never sleeps like a local: on foot Whether you're strolling along tree-lined streets in the Village or hustling down Fifth Avenue, discover the best of the Big Apple with Moon New York City Walks.Walk through the city's coolest neighborhoods, including Soho, the West Village, t he Lower East Side, Williamsburg, and more, with color-coded stops and turn-by-turn directionsFind your scene with top ten lists for restaurants, arts and culture, and coffeeGet to know the real New York on six customizable walks Stroll past icons like the Flatiron Building, the Empire State Building, and Rockefeller Center, or learn more about the history of jazz and the Harlem Renaissance. Take in jaw-dropping views along the High Line, shop the trendiest brands in the Meatpacking District, and explore world-famous galleries and museums. Cross the Williamsburg Bridge, hit a flea market, and discover coffee shops tucked among the Brooklyn warehouses. Sample authentic Chinese noodles and dim sum, comforting soul food, and old-school deli standbys, or admire the city skyline from one of New York's many rooftop barsExplore on the go with foldout maps of each walking route and a removable full-city map, all in a handy guide that fits in your pocketDiscover public transportation options like bike rentals, subway, taxis, buses, and ferriesWith creative routes, public transit options, and a full-city map, you can explore New York at your own pace, without missing a beat.Check out our guides to more of the world's best cities, so you can hit the ground running Also available: Moon Barcelona Walks, Moon Berlin Walks, Moon Tokyo Walks, Moon Amsterdam Walks, Moon Paris Walks, Moon Rome Walks, and Moon London Walks. ...Show more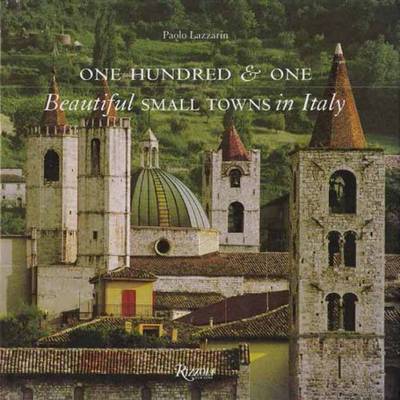 $49.99
AUD
Category: Travel Pictorial | Series: Rizzoli Classics Ser.
One Hundred and One Beautiful Small Towns of Italy is a gorgeously illustrated as well as informative journey through the Italian countryside, a place where the pace slows, locals engage strangers in conversation, and every town has a unique story to tell. Breathtaking full-colour photographs create the perfect atmosphere as you discover these unexplored places, and descriptive sidebars offer invaluable information on local curiosities to indulge, unique artisan products to buy, and age-old culinary specialties to sample. A detailed appendix is the perfect source on where to shop, sightsee, and dine! Whether you are an armchair traveler or an Italiophile planning another trip, this volume is the guide to the hidden treasures of Italy that proves once and for all that the heart of this popular travel destination lies in the countryside far from the grandeur of Rome. ...Show more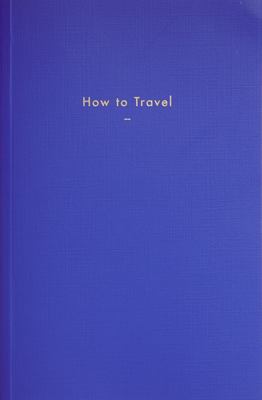 $22.99
AUD
Category: Travel Literature
An original and comprehensive look at what it is we seek when we set off on an adventure abroad - and at how we can travel better, so that our experiences overseas become truly transformative and memorable. Going travelling is one of the few things we undertake in a direct attempt to make ourselves happ y - and frequently, in fascinating ways, we fail. We get bored, cross, anxious or lonely. It isn't surprising: our societies act as if going travelling were simple, just a case of handing over the right sum of money. But a satisfying journey isn't something we can simply buy: it's the result of an art that has to be learnt. This is the guide: not to any one destination but to travel in general. It talks to us, among other things, about how we should choose a place to go, what we might do when we get there, how we should make good moments stick in our minds and why hotel rooms can be such liberating places... In a succession of genial essays, we become students of an unexpected but vital topic: how to understand and more fully enjoy (what should be) some of the finest experiences of our lives. ...Show more
$24.99
AUD
Category: Travel
SHORTLISTED FOR THE 2016 GORDON BURN PRIZE CHOSEN AS 'BOOK OF THE YEAR' BY Observer Guardian Telegraph Irish Times New Statesman Times Literary Supplement Herald. When Olivia Laing moved to New York City in her mid-thirties, she found herself inhabiting loneliness on a daily basis. Increasingly fascina ted by this most shameful of experiences, she began to explore the lonely city by way of art. Moving fluidly between the works and lives of some of the city's most compelling artists, Laing conducts an electric, dazzling investigation into what it means to be alone, illuminating not only the causes of loneliness but also how it might be resisted and redeemed. ...Show more
$60.00
AUD
Category: Travel Pictorial
Following the successes of both Beaches and Escape, Gray Malin turns his unique eye to the coasts, beaches, and landscapes of Italy. From the sparkling blue waters of the Amalfi Coast to the dramatic coastal scenery of Cinque Terre, Gray Malin: Italy captures and celebrates many of the country's most f amous and beloved destinations. Inspired by Malin's bestselling photographic series "La Dolce Vita," Gray Malin: Italy highlights timeless details of the Italian Riviera: happy beachgoers, retro beach umbrellas, luxury motorboats, and of course, the sun-soaked water. Featuring never-before-seen, -published, or -privately-sold images, Gray Malin: Italy beautifully depicts the incomparable scenery and enviable lifestyle that the Italian coastline has to offer. ...Show more
$34.99
AUD
Category: Travel Literature
Australians have always loved to step out in nature, whether off-track or along a marked route. Bushwalking – an organised long-distance walk in rugged terrain that requires maps and camping equipment, or a family day out – is one of our most popular pastimes. This landmark book, now updated, was the fi rst to delve into its rich and sometimes quirky history. From the earliest days of European settlement, colonists found pleasure in leisurely strolls through the bush, collecting flowers, sketching, bird watching and picnicking. Yet over time, walking for the sake of walking became the dominant motive. Walking clubs proliferated, railways organised mystery hikes attended by thousands, and Paddy Pallin established his equipment business. Bushwalking – serious walking – was invented. Whether you are inclined to put on your walking boots and pack your sleeping bag, or would rather stay in a luxury hut, this sure-footed and witty book reveals how the ordinary act of walking can become extraordinary. 'An absorbing exploration of the story of bushwalking in Australia. It's a well researched history, not just of walking, but of our changing relationship to the natural environment, of coming to know its unique beauty and its power to both inspire and restore the body and spirit. A compelling read for anyone who loves the Australian bush.' — Patti Miller '...a splendid social history, one so entertaining and revealing that you wonder why it hasn't been done before.' — Amanda Lohrey 'Slip this book in your swag – and step into adventure.' — Tom Griffiths   ...Show more
$59.99
AUD
Category: Travel
Today's discerning travelers are not merely looking for the best accommodations and eateries, they're seeking a unique experience. In this age of low-cost flights and easy travel, sponsored search results and thousands of indistinguishable reviews, how do you avoid the crowds and find the hidden gems? T ried-and-true knowledge from an authority on the ground is what makes the difference between a good experience and a truly memorable one. In this new guide to Italy, travel expert Herbert Ypma surprises and delights with his unparalleled eye for detail and his unerring ability to separate the exceptional from the mundane.The experiences Ypma maps out across the length and breadth of Italy include the best places to stay, eclectic adventures, legendary places to eat, and historical sites to visit enhanced by nuggets of fascinating history. Brimming with beautiful new photography of every location, as well as hand-drawn maps and illustrations, this book visits all of Italy's best-loved regions, including Sicily, Naples, the Aeolian Islands, the Amalfi Coast, Capri, Matera, Puglia, Rome, Lazio, Umbria, Sardinia, Florence, Tuscany, Milan, Lake Como, Verona, and Venice. Combined with Ypma's insightful text, New Map Italy is as unique, authentic, and distinctive as Italy itself. ...Show more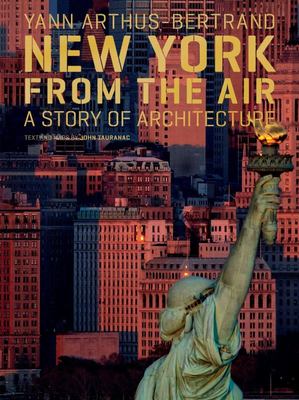 $80.00
AUD
Category: Travel Pictorial
Here is a New York in which you, finally, have the upper hand ...and the bird's eye view.A" - Chicago Tribune The city's familiar buildings appear so cleanly bathed in golden light that you feel almost sorry for all of us who must view them from the ground.A" - The New York Times Completely updated with additional photographs and new text, New York from the Air is a lush, romantic and ultimately hopeful tribute to one of the most thrilling cities in the world. World-renowned bestselling photographer Yann Arthus-Bertrand - shooting from vantage points that few humans ever attain - presents the power and beauty of Manhattan's amazing skyscrapers, the bucolic joys of Central Park, the majesty of the Upper West Side's castle-like mansions and much, much more. This new edition includes previously unpublished photographs of new landmarks built since the release of the second edition in 2003. New York historian and cartographer John Tauranac's lively commentaries lead readers on a truly spectacular tour. The new photography comprises 20-25% of the book. Arthus-Bertrand will be in New York starting in November 2009 to document new and renovated sites in the city. ...Show more
$39.99
AUD
Category: Travel Guides | Series: Ultimate Ser.
Australians have always loved a good road trip, whether it's a leisurely Sunday drive through wineries or to a beach near a major city, a quick weekend getaway into the mountains or roughing it on a remote outback track. And hitting the road is a great way to spend our holiday time with family and frien ds. In Ultimate Road Trips: Australia, author Lee Atkinson highlights 40 of the best driving holidays around the country. Each chapter includes information on things to see and do, detailed route maps and a handy list of distances to help you plan your trip, as well as lots of useful advice on family-friendly attractions, where to eat and the best hotels, guesthouses, caravan parks and camping spots. You'll also find details on the best time of year to visit, driving tips and a guide to surviving a road trip with a back seat full of kids. Keep this book in the car for when you're out on the road, or curl up with it at home and dream about your next journey.   ...Show more